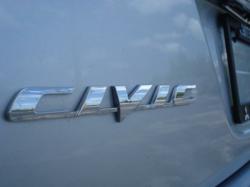 We feel that it is a responsibility not just for consumers but for businesses as well." stated Michael Quinones
Los Angeles, CA (PRWEB) February 25, 2013
Los Angeles based UnitedAutoExchange.com aids in Eco friendly automotive endeavors, The highly rated consumer car classified site gives additional discount to consumers who purchase low emission vehicles.
Unitedautoexchange.com announced it would offer incentives on green vehicles. This is due to the companies commitment to being green. United Auto Exchange spokesperson says they have a duty as a major automotive retailer in Los Angeles to help the environment. " United Auto Exchange prides itself on being an Eco conscious corporation. We feel that it is a responsibility not just for consumers but for businesses as well." stated Michael Quinones CEO of Vines Inc. parent company of UnitedAutoExchange.com
What dictates green credibility? A company's ability to reduce, reuse, and recycle raw materials. The auto industry is actually exceptionally good at these three R's, and it has been for a while. The Automotive Recycler's Association has been around since the 1940s. According to a report from the group, roughly 90% of the material components of U.S. cars are recycled or reused after those cars are off the road.
In America, green still isn't enough of a selling point to really come into play. Toyota is also making impressive efforts by using sustainable materials, says Eric Olson, senior vice president of advisory services at research and consulting firm Business for Social Responsibility. Toyota is using reclaimed materials in seats, for example, and some of the insulation is made out of soy foam.
UnitedAutoExchange.com is a used car classified site that focuses on leased vehicles. The service allows lease owners to sell their vehicles pre lease expiration. Conversely, it allows potential buyers to take over the lease payments and or buy the vehicle out right. The company has been in business since 2009. Prior to 2010 the company focused specifically on luxury vehicles due to the higher residual value making. They now carry almost all auto manufacturers.