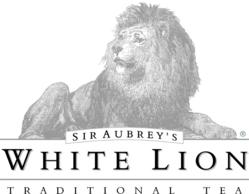 We provide the utmost control in the quality and value of our products that we pass on to our customers.
~Kathryn Petty
Founder & President
White Lion Tea
Phoenix-Mesa, AZ; Houston, TX; San Antonio, TX; Chicago, IL; Philadelphia, PA (PRWEB) February 27, 2013
Kathryn Petty, the founder and president of White Lion Tea, has teamed up with PageViews Interactive LLC to announce that her tenure as the Women's Business Enterprise National Council's (WBENC) 2012 Star Award recipient is ending. The 2013 recipients will be announced at the annual Summit & Salute to Women's Businesses Enterprises on March 13 in Baltimore, Maryland.
Petty is a very active member of the WBENC. She has served as the 2010 vice chair for the WBEC-West Arizona as well as the group's forum chair in 2011. Committed to advancing women's participation in business ownership, Petty has used her White Lion Tea business as a model for owner participation and industry involvement.
White Lion Tea is served at luxury spas, resorts and upscale salons across the US. Specializing in blending black tea, herbal tea, green tea and a host of other blends, this boutique food & beverage company never loses sight of its mission to bring affordable luxuries into daily life. Wholesalers, distributors and retail customers flock to White Lion Tea for the unmatched taste associated with the brand.
Petty was honored to receive the WBENC 2012 Star Award and looks forward to serving the organization in the future. She continues to commit to excellence and looks forward to inspiring women business owners with her experiences, successes and dreams.
About PageViews Interactive LLC
PageViews is a company specializing in performance-based SEO and organic traffic development for businesses. Helping clients to maximize their online advertising expenditures, PageViews guarantees its results. Contact the company online at http://www.pageviews.com/ or call 480-556-9752.
About White Lion Tea
Based in Scottsdale, Arizona, the White Lion Tea brand is an outcropping of Sir Aubrey's Tea Company. Founder Kathryn Petty is a dedicated entrepreneur who earned the Women's Business Enterprise National Council certification in 2003. White Lion Tea sells herbal tea, black tea and green tea as well as a number of blends and tea accessories. Visit the company online at http://www.whiteliontea.com or call 480-607-5300.