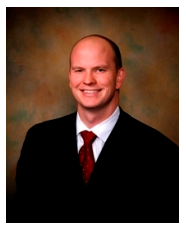 As Board Certified Family Law Specialists, we are qualified and prepared to handle some of the most difficult cases in the area of family law.
~Leecraft & Newberry P.C.
Phoenix-Mesa, AZ; Houston, TX; San Antonio, TX; Chicago, IL; Philadelphia, PA (PRWEB) February 28, 2013
Joe M. Newberry has recently become one of only 20 people in the entire state of Texas to become certified by the Texas Board as a family law attorney. He shares this prestigious recognition with his law firm partner Judy Leecraft, which was only bestowed upon roughly 50 percent of total applicants. In addition to the certification itself, Mr. Newberry has also become the only Austin divorce lawyer in the state of Texas to pass in Travis, Williamson, Burnet, Hays, Caldwell and Bastrop counties. This new round of accolades solidifies his presence as a premier provider of legal services in the Austin area.
In total, there are 773 actively-certified family law attorneys in the entire state of Texas. These are certifications that the Texas Board of Legal Specialization takes very seriously, which is why only around 50 percent of all applicants were actually certified during this round of certifications. As a part of this new honor, Mr. Newberry has been invited to join the prestigious Texas Academy of Family Law Specialists.
Firm partner Judy Leecraft is also a board-certified as a family law specialist in Austin and surrounding counties. Together, the expertise shown by these two professionals is able to make the firm an instant choice for most family law cases in the area. This includes many different types of family law, including child custody cases and divorces.
Whether they're Austin divorce or Austin child custody cases, people in the Austin area need to find a qualified Austin family lawyer to handle their legal needs. Many of these people are searching for the specialized assistance of a professional who works on nothing but family law. Now with this certification, Mr. Newberry can join with partner Judy Leecraft to ensure Austin residents can have access to the quality legal services they need. With additional certifications in surrounding counties, Leecraft and Newberry are able to provide comprehensive family law services in many counties throughout the state of Texas.
To help spread the word about these exciting new developments, the law firm of Leecraft and Newberry PC has commissioned the assistance of PageViews and its powerful marketing arm. PageViews specializes in helping new and older businesses disseminate important information through a diverse range of industries. This information can be about anything ranging from new product roll-outs to interesting company news. As an experienced provider of these services, Pageviews is excited to be working with Leecraft and Newberry.