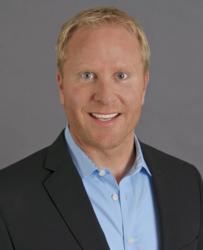 We've built our Managed Services team to address key legal issues, such as those facing major healthcare-related companies
Seattle, WA (PRWEB) February 26, 2013
TERIS announced today that it has entered into new National Services Agreements with a major national healthcare firm.
Through the agreement, TERIS will provide end-to-end litigation support services to the firm's corporate legal department. Primary service offerings will include: Data Forensics, eDiscovery Processing, Data Hosting, and Professional Project Management and consulting, as well as other related services.
"The healthcare industry continues to face significant eDiscovery challenges with a rapidly changing landscape," said Kip Hauser, TERIS' Chief Operating Officer. "We've built our Managed Services team to address key legal issues, such as those facing major healthcare-related companies. This shows that our managed services approach resonates with major corporations and their unique needs."
With recent amendments to the Federal Rules of Civil Procedure, eDiscovery is fast becoming an important factor in how healthcare organizations manage their electronic records – especially in terms of how both physicians and attorneys must manage and protect patient information (while also guarding against medical malpractice and liability litigation).
TERIS serves the healthcare profession by assisting firms with their eDiscovery process; helps physicians adhere to privacy and security regulations with respect to the protection of confidential patient information; and paves the way for electronic healthcare records to fulfill their promise of revolutionizing medicine and health care by increasing efficiency, and reducing errors.
TERIS' healthcare clients are located throughout the United States, and the company is in the process of signing similar agreements with additional healthcare organizations and Fortune 500 companies. Additional announcements regarding these developments will be made in the near future.
About TERIS
TERIS is a full-service information governance and litigation support services provider founded in 1996, serving clients both within the U.S. and internationally through multiple offices. The company has offices in Seattle, San Francisco, Silicon Valley, San Diego, Phoenix, Austin, and Houston. To learn more about TERIS, visit TERIS.com or follow the company at Twitter.com/DiscoverTERIS or Facebook.com/DiscoverTERIS.
Media Contact:
David Kaufer
206 262 7302 Office
425-275-8814 Mobile
David (at) KauferDMC.com