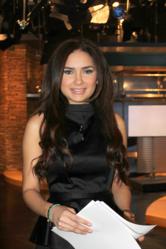 "We will continue providing quality services to the southern California community, focusing on the ones in the ones who need a low cost insurance."
-- León Fregoso
Los Angeles, CA (PRWEB) February 28, 2013
http://www.justautoins.com is launching a new advertising campaign. This insurance company has been in the market for almost five years and with its growth over the years they were able to open their 11th location in southern California. However, it wasn't until now that they decided to go and launch a completely new advertising campaign.
Just Auto Insurance chose Jamillette Gaxiola, Miss Cuba Earth 2009, to be their spokesperson. She will be the new face for Just Auto Insurance. Her presence and beauty match perfectly with what the company would like to present. She will be included in TV commercials, billboards, print ads, and in their website.
In addition to this, Just Auto Insurance has rebuilt its website to be more appealing for their audience. Just Auto Insurance also includes in their advertising their exclusive program driver relief that helps the drivers who have had points in their license.
You can visit their refreshed website at http://www.justautoins.com. This website was redesigned for their younger audience. You can contact their team by filling out a quick quote form, chatting with a representative, or filling the entire quote with all your information.
The TV ads are also designed to show the special insurance products that they offer such as:
-Tickets- People who have problems with their driving records.
-DUI- Stating that if they driver had a DUI this can be worked out.
-SR-22- Offering the service to the drivers who need this document.
-Drivers relief program- This a special program to help the drivers and get them insured for a price as low as $15 a month.
The new TV commercials can be also seen in their YouTube Channel: http://www.youtube.com/user/JustAutoInsurance.
Just Auto Insurance wants to be one of the top agencies in southern California and in words of their owner, Leon Fregoso: "We will continue providing quality services to the southern California community, focusing on the ones in the ones who need a low cost insurance."
About Just Auto Insurance please call this number 909 291 4040 ext 7102 or you can visit us at http://justautoins.com/contact_us/index.