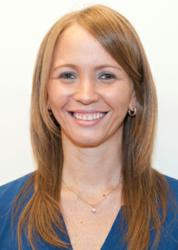 New York, NY (PRWEB) February 27, 2013
NY SportsMed is pleased to announce that Dr. Suzanne Gutiérrez Teissonniere now offers anti-inflammatory steroid injections to our clients at the esteemed Gramercy Surgery Center here in New York City. Like all of the providers at NY SportsMed, Dr. Gutiérrez emphasizes a rehabilitative approach to healing through strengthening and conditioning whenever possible, but understands the realities of more serious injuries and chronic degenerative conditions. When combined with physical therapy performed in NY SportsMed's state-of-the-art facility, these powerful anti-inflammatory injections can often relieve much of the pain and discomfort in those patients who once thought that surgery was their only option.
A board certified Diplomat of the American Board of Physical Medicine and Rehabilitation, Dr. Gutiérrez performs injections at the spine (Lumbar-Caudal, Transforaminal, and Facet Lumbar), hip (Sacroiliac Joint), and/or shoulder (Gleno-humeral Joint) to those clients who've experienced medium to severe injury or wear in these areas. The medicine is administered under X-ray guidance (called fluoroscopy), which ensures the correct placement of the needle and thus a much higher level of safety and comfort. The procedures are performed on an outpatient basis, under local anesthesia, and take just a few minutes to complete. The results are dramatic and offer the clients of NY SportsMed yet another tool in their quest for effective healing and a return to a pain- free, active lifestyle.
The Gramercy Surgery Center is a fully accredited ambulatory surgery center made up of 150 world-class, nationally and internationally recognized physicians. The doctors maintain affiliations with many of the region's best hospitals and strive to stay current by educating themselves on the most up-to-date technology and procedures. Like NY SportsMed, the center is dedicated to providing the best experience possible to all of their patients through a skilled combination of expert medical staff and the best, most modern equipment available. To learn more about The Gramercy Surgery Center visit: http://www.gramercysurgerycenter.com.
ABOUT NEW YORK SPORTSMED
New York Sports Medicine and Physical Therapy provides a personalized, comprehensive and holistic approach to physical and sports medicine and rehabilitation. Through the practice of physiatry, a medical specialty that focuses on the recovery from musculoskeletal injuries, function is restored, healing is promoted, and pain is alleviated. Its approach to sports medicine is to provide a comprehensive set of options to maintain athleticism, heal the body from injury, and keep it as pain free as possible. To learn more about NY SportsMed visit: http://www.nysportsmed.com, on Facebook at http://www.facebook/nysportsmed, Twitter @NYSportsMed or at 212.750.1110.