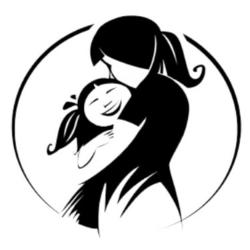 We try our best to provide the latest information on grant and support programs available for single mothers
(PRWEB) February 26, 2013
Times are tough for many families in the United States these days. Many families are experiencing a reduction in wages, increases in rent, and in some extreme cases, are even losing their jobs and homes. This is a crisis which is affecting many families and the families which are the most vulnerable are single parent families.
Contributing to the problem is a lack of awareness of support services which are available to single mothers. Many single mothers are entitled to financial support provided by the government and non-profit private organizations and they simply do not know about it.
This is exactly the issue which Sarah Palmer, founder of website, http://www.singlemothersfinancialhelp.com has set out to address. "We try our best to provide the latest information on grant and support programs available for single mothers". The website provides up to date information on rental assistance programs for single mothers, home buying programs, foreclosure and other housing assistance programs for single mothers. There is also information on the latest educational grants available as well as general financial assistance programs available in specific states and counties in the United States.
As Sarah Palmer states "it is about increasing awareness of support services and getting the word out there. It is also about educating single mothers to get in touch with their local community center so they are able to tap into local resources available to them and their families".
In addition to the latest information on grants and support programs, singlemothersfinancialhelp.com also provides information on many different areas, such as medical assistance programs for single mothers, grants and scholarships, credit card debt relief and other forms of debt help as well as additional areas of financial assistance for single mothers.
Single moms have also looked to the site for even more in-depth information on ways their can improve their financial situation. There is diverse information ranging from grants for single mothers attending college, community transport assistance programs, how to get out debt, as well as general money saving tips.
Readers can also get additional information by signing up for their free newsletter. The newsletter provides additional information about financial assistance, scholarships and grants that are available, as well as general money saving tips. Subscribers will also receive a free eBook titled "Top 50 money saving tips" when they sign up. They also have an active Facebook page and Twitter following where they encourage single mothers to interact with each other there.
All the information is easy to access and for full details on the financial help for single mothers website, visit: http://www.singlemothersfinancialhelp.com.