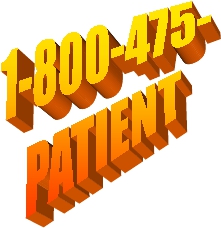 FINALLY! First-class medical and dental care at 70-80% off average US prices!
(PRWEB) February 26, 2013
WISE Surgical Solutions LLC, in collaboration with the World Institute of Surgical Excellence, offers a full array of medical and dental services that can save individuals, families, companies or insurance carriers significant money all while enjoying state-of-the-art care in the beautiful setting of either Panama or Costa Rica. The option comes as an alternative to the high deductibles, co-payments and out-of-pocket costs facing Americans today.
"Our package deals offer high quality and affordability," shares Cathy Nenninger, Chief Executive Officer for WISE Surgical Solutions LLC. "For instance, our In-Vitro Fertilization package allows for a couple to stay at the Trump Hotel and receive treatment at our Johns Hopkins affiliated Punta Pacifica Hospital including the patient's own eggs for under $8500. Many couples, even some employers, are paying in excess of $20,000 to $40,000 per treatment here in the U.S. Sometimes couples require multiple treatments depending upon their infertility issues and certainly it adds up. When the same high quality conception techniques can be obtained for a great price along with a first-class getaway, why not?"
WISE SURGICAL SOLUTIONS LLC caters to self-funded and insurance companies as well as individual patients seeking high quality healthcare for substantial savings in comparison to US average prices inclusive of travel and offers a full line of medical, surgical, dental, executive physicals, in-vitro fertilization and stem cell procedures. Companies can call (631) 909-8538 for a comprehensive savings analysis based upon their own history and patients can call (800) 475-PATIENT.