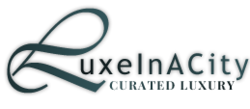 A curated list of the best places to travel in March 2013
MONTREAL, Canada (PRWEB) February 26, 2013
The start of spring brings a sense of renewal and increased energy as the temperature starts to rise in the Northern atmosphere. Students flock down south for infamous Spring Break parties but for those who want to avoid the scene, we recommend heading out to Chicago for St. Patrick's Day, to Whistler for some spring skiing or to Berlin to explore the many museums. As a curator of luxury, LuxeInACity.com has created this hand-picked holiday destination guide covering the must-go places of March 2013.
LuxeInACity's Recommended Top 10 Best Places to Travel in March are:
1-Travel onboard the E & O Express, Singapore: Take a ride in this legendary historical train that runs from Singapore to Bangkok via Georgetown, Fort Cornwallis and the famous bridge over River Kwai. Enjoy its amenities as you sip on some local delicacies.
2- Discover Berlin's museums, Germany. One of the leading cities for museums and art, Berlin is cutting-edge with its daring architecture, inspiring exhibitions and exuberant nightlife. Explore the multifaceted nature of this vibrant city.
3-Holi Festival of colors in Barsana, India: Literally a feast of colors, the Holi Festival marks the arrival of spring as the country explodes with dusty clouds of colored paint in a celebration to remember. Bring clothes you can dispense at this colorful festivity.
4- Cruise up the Douro, Portugal: Go from port to port while following the infamous Portuguese wine route to Porto. Enjoy the local monasteries, pousadas and 16th century gardens.
5- Hike up the Himalayas, Nepal: Home to eight of the world's top highest mountains, the Himalayas are best enjoyed in March with its mild spring weather and blooming vegetation. Take a hike or a stroll against a backdrop that simply seems surreal.
6- Go green for St Patrick's, Chicago, USA. Enjoy the Irish Spirit as tens of thousands of green, white and orange flags flap in the wind on the streets of windy Chicago. Dance the night away and celebrate with the million or so resident that claim to have some Irish blood.
7- Heli-ski in Whistler, Canada: A wonderland of white snow, Whistler is all about the great outdoors. Hop on a helicopter and go skiing on feet-deep of unpacked powder, drop down a few vertical slopes and then unwind with a hot coco.
8- Swim with whale sharks at Ningaloo Reef, Australia. Float beside one of the most splendid creatures of the sea alongside hundreds of colorful fish. Attracted by the plankton feast of the March coral boom, the whale shark returns to this reef annually.
9- Explore the markets in Marrakesh. Regarded as one of the most exotic places in the world, Marrakesh and its markets are simply a feast for the senses. Soak up the sights, smells and sounds for an afternoon of pure shopping bliss.
10- Go golfing in Bermuda. Considered an island paradise, Bermuda as one of the highest density of golf courses in the world. Spend a morning playing a round then soak up the sun, enjoy the pink sand beaches before jumping in for an afternoon swim.
About LuxeInACity.com
Launched in 2011, LuxeInACity aims to curate the world, one boutique luxury brand at a time. These luxury brands are locally known as the best in their fields but don't yet have international recognition. LuxeInACity aims to help them reach international travelers & consumers wherever their next trip or luxury purchase takes them.