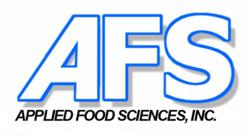 With the emergence of many new products and brands in the industry shifting a focus towards detoxification and cellular health this presentation hopes to be one value added gem in the packed program
Chicago, Il (PRWEB) February 26, 2013
The IFT Wellness Conference will take place this year at the InterContinental Chicago O'Hare February 27th and 28th. The conference is considered the leading event for professionals in R&D, brand management, regulatory compliance, sales, and government who are committed to learning what it takes to successfully develop and market healthful foods that resonate with today's—and tomorrow's—consumers. This progressive conference will be certainly highlighted by some prominent speakers and topics of major interest, but perhaps the most trending topic this year revolves around detoxification.
Christine Fields, VP of Scientific Affairs for Applied Food Sciences, Inc., is set to highlight this subject matter with an educational presentation on daily detoxification and hormone balance during the supplier solutions presentations taking place 11:00 am to 11:30am Thursday February 28th. With the emergence of many new products and brands in the industry shifting a focus towards detoxification and cellular health this presentation hopes to be one value added gem in the packed program. "Consumer data shows detox to be a growing category and with the development of new technologies and ingredients balancing hormones and improving cellular health is a major key to one's wellness", says Christine Fields.
Other highlights for the IFT wellness 13 conference include:
General Session: Preventing Childhood Obesity
Miriam Nelson, Ph.D., Professor, Nutrition, Friedman School of Nutrition Science and Policy and Director, John Hancock Research Center on Physical Activity, Nutrition, and Obesity Prevention, Tufts University will cover how organizations across the globe are addressing the issue of childhood obesity.
Year in Health What Matters Most to Consumers:
Michael W. Smith, M.D., Medical Director and Chief Medical Editor, WebMD
As medical director and chief medical editor at WebMD, Dr. Smith, is in charge of the medical team that is responsible for upholding the accuracy and credibility of WebMD content, including health news, features, videos, tools, and health reference information.
For more information on the conference please visit ift.org and for more information on the detoxification and hormone balance presentation contact Christine Fields at cfields(at)appliedfoods(dot)com or visit appliedfoods.com.