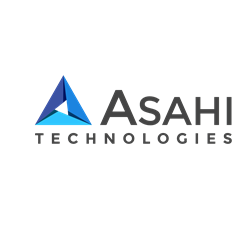 The incredible flexibility offered by Expression Engine lets online stores to build sites that address their needs and showcase their creative vision.
New York (PRWEB) February 26, 2013
A flagship software product of Ellislab, Expression Engine is a more general purpose content management system written in object-oriented PHP and MySQL. Offering a myriad of powerful features, Expression Engine is quite simpler than other popular content management systems. Web applications like shopping cart facilities and templates support a higher scale of customization allowing businesses to develop sites according to their evolving needs. Saving templates with the help of a unique history tool and the provision to add unlimited posts on weblogs are the significant features of Expression Engine.
Unlike its competitors, Expression Engine has its own templating syntax .Sites built with this CMS, incorporate the concept of channels, known as a 'type of thing'. They comprise product catalogs, media archives, calendars and others. With its extensive add-on capabilities like wikis, photo galleries and RSS feeds, Expression Engine facilitates creation of dynamic websites with easy-to-use features. And to help internet merchants leverage the power of Expression Engine, the NY based firm] has launched Expression Engine development services in New York.
Expression Engine offers amazing flexibility as a web-publishing platform. The most striking feature of EE is that it is more than an out-of-the-box, turn-key CMS. The accessible plug-in architecture and robust application platform lets organizations to effectively portray their key brand attributes while enabling them to update their content continuously. Even though ExpressionEngine is a paid product, it was initially developed as an open-source application. It offers lots of potential for customization and flexibility through thousands of add-ons at a modest budget.
The NY based firm with its proven expertise in developing scalable, SEO-friendly designs ensures that the template groups, channels, and URLs promote the clients' sites and drive qualified traffic. "The incredible flexibility offered by Expression Engine lets online stores to build sites that address their needs and showcase their creative vision", stated Mr.Vinod Subbaiah, the CEO and Founder of Asahi Technologies. From initial consultation to design and implementation, the company provides professional development of CMS enabled websites that grow and scale in accordance with its clients' business. The Expression engine developers at Asahi Technologies customize the CMS effectively by addressing the limitations of open source CMS thus making website management simpler. The NY based firm, with its expertise in the field offers cost effective expression engine customization services through its intuitive and disciplined approach.
To help firms learn more about Expression Engine Development Services, Asahi Technologies provides a free online consultation to clients letting them understand their development options.
About Asahi Technologies
Asahi Technologies is a New York based web design and development firm that provides software consulting and Web solutions to small and medium level businesses all across North America. Asahi Technologies specializes in responsive design, cloud computing, online marketing, mobile application development and open source technologies. Under the leadership of Mr. Vinod Subbaiah, who himself started his career as a software programmer, Asahi Technologies' team comprises of experienced software professionals having extensive knowledge of technology with B2C and B2B operations. The firm's headquarters is located in New York City, NY.