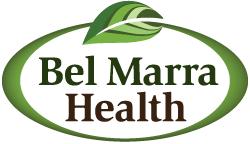 Researchers at Southampton University Hospital conducted a study that actually confirms this belief.
Toronto, ON (PRWEB) February 26, 2013
Bel Marra Health, who offers high-quality, specially formulated vitamins and nutritional supplements, is reporting on a new research that shows there is now considered to be a link between hair color and pain tolerance.
As Bel Marra Health reports in its article (http://www.belmarrahealth.com/pain-management/pain-myths-do-red-heads-feel-more-pain/) anesthesiologists have long believed that redheads need higher levels of anesthesia in order to be knocked out.
Researchers at Southampton University Hospital conducted a study that actually confirms this belief. For the study, the researchers recruited redheads as well as people with black, brown and blond hair and they gave them anesthesia and then gave them small electric shocks on their thighs. The researchers found that the redheads needed 20 percent more anesthesia in order to relieve the pain caused by the shocks. An unrelated study also found that redheaded men and women actually require 20 percent more anesthesia in order to experience pain relief than the rest of the population.
Another study compared the pain tolerance of redheads to the pain tolerance of brunettes. The volunteers for the study were exposed to very cold temperatures and the redheads claimed that they felt a chilling pain at 6 degrees C. The brunettes on the other hand, did not report feeling a chilling pain until the temperature dropped to zero.
Other studies have found that redheads bruise more easily and they not only experience a much greater fear of the pain associated with visiting the dentist, they are also twice as likely to avoid dental procedures because of their fear. The exact reason why redheads experience pain differently than their non-ginger counterparts is unknown, but scientists suspect that it has something to do with the mutation of a certain gene, called the MC1R gene.
(SOURCE: "Anaesth Intensive Care." The effect of hair colour on anaesthetic requirements and recovery time after surgery. Jan, 2013)
Bel Marra Health is the maker of "Bladder Rescue" a high-quality nutritional supplement designed for bladder health in formulations designed to address this specific health concern. All ingredients are backed with scientific evidence. Every product is tested for safety, quality, and purity at every stage of the manufacturing process. Furthermore, Bel Marra Health products are produced only in Health Canada approved facilities, going that extra mile to ensure our health conscious customers are getting top quality products. For more information on Bel Marra Health visit http://www.belmarrahealth.com or call 1-866-531-0466.