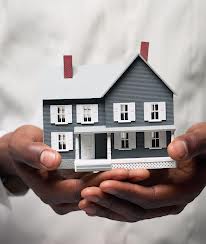 Find Mortgage Rates
As Low As 2.5% (2.72% APR)
(PRWEB) February 26, 2013
MortgageFalcon.com, click here to visit, is helping first time home buyers as well as homeowners who want to find a better deal than their current mortgage terms find the best financing package available to make home ownership affordable for their budgets. There are few times in life that are more important to an individual than obtaining the best deal possible when obtaining financing either for the purchase of a new home or the refinancing of an existing mortgage. The new mortgage comparison website is designed to be a user-friendly way for the individual seeking a new mortgage or new mortgage terms to see what programs are available and what options are best for their needs as well as their pocketbook.
The new mortgage comparison website is very convenient to access online and is designed to help the user compare existing mortgage features from a variety of lenders in order to help them pay the least amount of fees when borrowing money for home ownership. Starting the process of finding suitable mortgage comparisons is simply a matter of accessing the website and inputting the individual's current zip code in order to be presented with a variety of options from mortgage lenders in his area offering mortgages for new home purchases or for refinancing existing home loans.
Click here to get amazing low mortgage rates.
Among the many features which the user of the new mortgage comparison website can access is the type of loan, including fixed rate, adjustable mortgage or jumbo mortgage, the typical interest rates and the terms available, ranging from 5 and 10 years to 20 or 30 year mortgage pay-off plans. The new mortgage comparison website allows the searcher to compare the benefits offered by different mortgage plans, such as no pre-payment penalties for paying off the loan early, lower monthly payments offered for the first few months or years of the loan term, lower interest rates based on market conditions, and the ability to draw on current home equity to help consolidate other outstanding debts.
The new mortgage comparison website also helps the user to better understand which mortgage program would be most suitable for their plans, as some programs are best for those who plan on moving within 3 to 10 years while other mortgages are more suitable for those who intend on remaining in the home for an extended length of time. Knowledge is power and this new mortage comparison website is a convenient and easy way to obtain the knowledge necessary to know what types of mortage plans are available and which mortgage option will save the individual the most money.