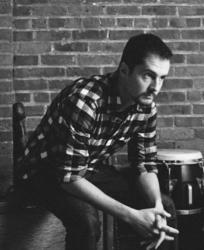 "The way that you rate a GREAT DJ is their play selection & skillz…there are alot of great play selectors and alot of great skilled DJ's but very few who are GREAT at both…Morse Code is one of those few!"

- DJ Jazzy Jeff
Los Angeles, California (PRWEB) February 26, 2013
Table Manners, an emerging Los Angeles-based boutique DJ agency, has just signed one of LA's best young talents to its well-rounded roster of DJs. Known as DJ Morse Code, Nathaniel Morse brings a unique perspective from a seasoned pro to Table Manners' mix of well-known club talent. Morse is known for his playful and eclectic style, and he has been a key player on the national scene with his high energy and unparalleled turntablism.
DJ Morse Code plays nightly to packed houses in top clubs from New York to Chicago to Las Vegas and beyond. Morse's professional DJ background began in his hometown of San Francisco, later entering the LA club scene in 2007. The influences of his Bay area roots are evident in his selection and style, forming a perfect hybrid with some of the tricks he has picked up in his international exploits.
DJ Morse Code brings with him a solid reputation for world-class entertainment. His superior mixing skills won first place in Red Bull's 2010 L.A. "3style" DJ battle, and he currently hosts "Wildlife" every Wednesday night at LA hotspot, The Shortstop. Other local venues include Playhouse, Blok and Lure, as well as frequent guest appearances at L.A.'s renowned Do-Over Party.
Morse has collaborated with some of the top names in the business. In 2011, he and fellow DJ (thee) Mike B recorded a down-tempo, summertime disco house project known as "Pools," which was released on the Do-Over record label. The "Pools" project led to an exclusive track on Scion's 2011 release, "Swimming With Sharks." Morse self-described the beat as "chillwave," and it became a summertime anthem for sophisticated partiers.
As Morse Code joins forces with Table Manners, he is also collaborating again with (thee) Mike B on new recorded material. Morse lives a fast-paced lifestyle that many would consider challenging, but he says it is his passion for music that sustains his boundless energy. Morse Code calls himself a musical junkie, and says, "I like to have fun with everything I do."
Morse is now the newest talent signed by Table Manners, and he will join some of the industries' most brilliant and celebrated DJs. A spokesperson for Table Manners said, "DJ Morse Code has proven himself to be one of the most entertaining and versatile DJs on the club scene today, and we are thrilled to represent him."
DJ Morse Code is now available for booking through Table Manners. The agency also represents professional DJs Adam 12, DJ Alex Merrill, DJ Bizzy, DJ Serafin, DJ Kayper, Chris Kennedy and Kid Cut Up.
For more information about DJ Morse Code or Table Manners, or to book a DJ, please contact Kevin Abrantes at (310) 507-7954 or via email atkevin(at)tmanners(dot)com.