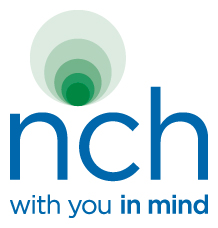 (PRWEB UK) 26 February 2013
Each year, the National Council for Hypnotherapy holds its extravaganza bursting with information, world renowned speakers and new unique approaches to hypnotherapy.
This year's exhibition will be held at The Royal Society of Medicine and takes place this weekend, 2nd March 2013. As the extravaganza fast approaches, the National Council for Hypnotherapy has taken the decision to create a press release detailing some information about each speaker that will be giving in-depth lectures on their approach to hypnotherapy.
Today's comprehensive guide is to speaker Nigel Hetherington, who will be speaking for one hour at 10 am on Saturday. This hypnotherapist specialises in consequences of neuro-bio stress and looks at the best ways to resolve trauma experienced in past encounters. In this presentation Mr Hetherington will look at a way to ease, diminish and release clients from emotional suffering, whilst aiming to preserve learning's evolutionarily. The talk will be both interactive and educational and will help hypnotherapists learn and apply ideas to their clients as well as release them from any trauma, loss, guilt or shame that has never been reconciled. Audience members who are looking to interact are encouraged to take part and witness Mr Hetherington's tactics in action.
A representative from NCH added, 'We are really looking forward to this presentation as trauma is something that as hypnotherapists we have to deal with day- in –day- out. Any new approach that may improve our member's capability to effect change and ultimately help the client to move forward in their life is always welcome.'
The National Council for Hypnotherapy expects Mr Hetherington's lecture to be both enlightening and informative.
NCH represents over 1800 hypnotherapy professionals within the UK and is committed to ensuring the highest possible professional standards amongst our members. Those looking for help with smoking, weight, anxiety, panic attacks, habits and phobias may be help by a local NCH approved therapists, look for the NCH seal of approval on their websites. As one of the largest registers of independent Hypnotherapists, the National Council for Hypnotherapy (NCH) is actively involved with the Complementary and Natural Healthcare Council (CNHC) and strives to shape standards and future of the profession.