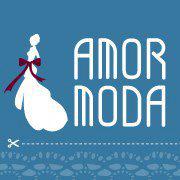 (PRWEB) February 26, 2013
At the Oscars ceremony 2013, many female stars show their postures in their evening dresses on the red carpet. Today, AmorModa.com proudly announces that its Oscar evening dresses collection will be released next Friday. All these dresses will keep up with the latest 2013 fashion trends of evening dresses.
"It's that time of year again. People tend to find out who is wearing what as Hollywood starlets and heroes take to the red carpet," says, Eason Chen, CEO of AmorModa.com. "Our Oscar evening dresses are specially designed for the global fans, who will find Oscar elements in our new dresses. When you see our Oscar series dresses, you will appreciate how AmorModa makes these designer evening dresses special."
The actresses at Oscars ceremonies have always been the beacons of fashion, their wearings become the objects that many women follow.
Many women can become excited when it comes to the topic of Oscars dresses. However, most dresses from top brands are not affordable for many young women. The Oscar evening dresses collection from AmorModa are to help people grab eyesights at acceptable prices.
About AmorModa.com
Founded in 2008, AmorModa.com is a leading online store for women's dresses, committed to developing a full range of wedding dresses, cocktail dresses, prom dresses, and other special-occasion dresses. The company has a group of designers who create elegant designs for customers all over the world. Moreover, all dresses from AmorModa.com are available with free shipping.
For more information or advice, please visit http://www.AmorModa.com/