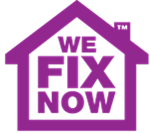 Protective eyewear and gloves are particularly essential
(PRWEB UK) 28 February 2013
World Plumbing Day is an international event celebrating the important role plumbing plays in the health and safety of modern society. As such the team at We Fix Now thought it fitting to release a guide into plumbing safety.

Know your limitations. It is important to have a clear understanding of what issues a person can resolve themselves and which require the attention of a specialist. If in doubt, ring a registered plumber for their opinion. It is also important to check the local building and plumbing codes and laws before starting a plumbing project, especially for those who live in a rented property.
Remember safety equipment. Whilst it is important to only tackle basic tasks that do not pose a health hazard, it is still necessary to have safety equipment ready. Protective eyewear and gloves are particularly essential. Hands are likely to come into contact with a number of different chemicals.
Be vigilant for gas. Those who come across the smell of natural gas or suspect a gas leak should stop working immediately. If safe to do so, they should switch the gas off, get out of the house and call a specialist immediately.
We Fix Now provides emergency plumbing in Islington and throughout London and its surrounding counties. The team regularly provide safety advice on the topics of plumbing and household appliances.
We Fix Now is a London-based company providing emergency electricians and plumbing in London and counties. Renowned for their fast and effective service, the firm also specialise in unblocking drains, fixing central heating and boilers and sorting problems with gas. With a strong focus on customer service, We Fix Now prides itself on providing fully qualified and experienced engineers day and night, every day of the year.