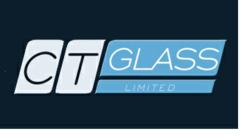 Knutsford, Cheshire (PRWEB UK) 28 February 2013
The company have recently supplied doorsets and internal screens for nine social housing tower blocks on the Wirral, which are undergoing a £40 million upgrade, including the installation of fire screens and timber fire doors.
PDS have worked very closely with CT Glass, the main contractor and the lead architect to get Fireswiss specified to ensure the correct levels of fire protection are achieved. One of the main criteria was to achieve both integrity and insulation for FD30/30 and FD60/60 applications, both of which PDS have been able to achieve using Fireswiss supplied by CT Glass. Fireswiss is being used as a component in both timber doors and firescreens, to offer fire resistance and performance to FD30 and FD60 standards. A mix of 7mm, 15mm and 23mm thicknesses are being utilised to provide a range of integrity and insulation options.
PDS are manufacturers of Internal doorsets and timber screens, with fire rating up to FD120 and acoustic levels up to 43db, which are supplied to many sectors including social housing, residential care homes, offices and public buildings. Fireswiss offers a range of products that fit the needs of PDS, providing the required quality and fire protection whilst also offering superior performance and value for money. UK Distributors CT Glass provide the help and technical knowledge needed to enable PDS to promote the correct product for the right application, with orders delivered in a prompt and reliable manner.
The outstanding optical quality of Fireswiss Cool delivers a crystal clear outlook without distortion or discoloration in addition to enhanced fire protection. Fireswiss Cool has enviably clear optical qualities and added safety benefits, achieving 3(B)3 impact resistance in 7mm, 2(B)2 in 9mm and 1(B)1 in 11mm thicknesses. It is the ideal product for fire doors and internal partitioning, combining functionality with outstanding visual appearance.
Fireswiss Cool is available through CT Glass, UK distribution partners for Glas Trösch. Cut sizes can be made to order and stock sheets (2125 x 3100mm) are available with short delivery lead times. UV protection is also achievable with optional PVB interlayers for external applications and patterned and coloured glass options are available for bespoke projects.
About CT Glass
As a leading independent glass processor CT Glass offer a wide range of toughened, toughened laminated glass, fire protection glass and decorative glasses. Products are manufactured to quality & safety standards and client specification.
For more information visit, http://www.ctglass.co.uk.