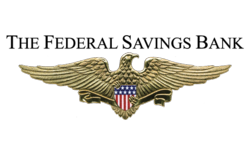 Of the homes sold between October and the end of December, 74.9% qualified as affordable
Chicago, IL (PRWEB) February 26, 2013
Housing affordability across the country increased in the fourth quarter of 2012, historically low interest rates were the largest contributor to the increase in housing affordability. The Federal Savings Bank sees this time as a period where potential first-time homebuyers, especially veterans, should realize the upward trending housing market and take advantage of low rates for a mortgage.
According to the National Association of Home Builders, of the homes sold between October and the end of December, 74.9% qualified as affordable, resulting in an almost 1 percent increase from the third quarter's opportunity index of 74.1 percent.
According to the affordability index, metros representing all 50 states and the District of Columbia qualified as improving markets. The most affordable metro in the country was Ogden-Clearfield, Utah, where 93.7 percent of all home sales were affordable to families earning the area's median household income (nationally family median income is $65,000).
VA loans help veterans buy a house
Veterans can benefit from this increase in the housing affordability index. According to the Department of Veteran Affairs, qualifying servicemen and women can take advantage of a VA home loan. The loan guaranty can allow a veteran to purchase a home with a no money down mortgage loan. The FederalSavingsBank specializes in qualifying veterans for these loans. For more information or to get start on a VA home loan, visit: TheFederalSavingsBank.com