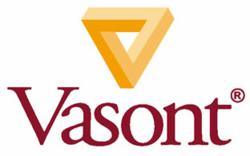 EMIGSVILLE, PA (PRWEB) February 26, 2013
Suzanne Mescan, Vice President of Marketing for Vasont Systems, and Christopher Ward, Director of Sales at WebWorks.com, have been selected to speak at the Content Management Strategies/DITA North America conference on April 15-17, 2013 in Providence, Rhode Island. They will present, "Show Them the Money! Assessing Your Corporate Value" on Monday, April 15 at 3:55 pm.
Since content can be delivered anywhere and accessed at any time, thanks to the Web and mobile devices, technical communications are more important to an organization than ever before. Whether a company's content is technical documentation, marketing information, training or support materials, this content is the face of the organization, therefore making corporate communications the most pivotal department for a company's continued success. This discussion will present ways to build profitability into an organization's processes for a larger return on investment and how to build the business case for management to buy into those strategies.
Suzanne Mescan is responsible for the Company's overall marketing and public relations efforts. For more than 25 years, she has worked in all aspects of the information management and publishing industry, including content management, editorial and design, prepress production, printing and binding. Suzanne has authored numerous articles about content management for industry publications and has delivered presentations for numerous conferences and industry webinars. She was also a contributing author for the book, Virtual Collaborative Writing in the Workplace: Computer-Mediated Communication Technologies and Processes by Beth L. Hewett and Charlotte Robidoux (Eds.).
Christopher Ward specializes in helping small teams accomplish big things by better aligning departmental processes with overall company strategies. Christopher's experience in strategy development began as an Analyst for U.S. Army Intelligence and then later moved in to the corporate world when working for Dell computers. Over the last three years he has been working for Webworks.com and enjoying getting to know the Technical Communications Industry. Christopher's diverse experiences allow him to recognize untapped potential in a company's overall business strategy and help them achieve that potential.
About Vasont Systems
Headquartered in Pennsylvania, Vasont Systems provides component content management software and XML data services to Fortune 1,000 companies and global organizations from a variety of industries, including manufacturing, technology, publishing, financial, and healthcare. Since 1992, Vasont Systems has helped companies organize their critical business assets, manage productivity, and disseminate information in many languages to multiple media channels while reducing their costs by an average of 63% and shortening overall cycle times by 75% on average. Vasont Systems has been named multiple times to the EContent 100 list of "best and brightest digital content companies." For more information, visit http://www.vasont.com.
About WebWorks.com
WebWorks.com, a brand of Quadralay Corporation, is the leading provider of comprehensive online publishing and Help system delivery solutions. Its products and services constitute the definitive single source for all your ePublishing needs. We specialize in content conversion software that outputs Web, online help, and electronic publication formats. Our e Publisher Platform can automate the conversion of source documents in popular authoring formats such as DITA-XML, FrameMaker or Word and convert them to multiple end-user formats such as WebWorks Help, HTML, CHM, and PDF. Our conversion system is based on XSL so that output formats can be customized or even developed from scratch if needed.