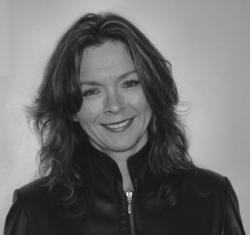 Boundaries are there to be pushed
London (PRWEB UK) 28 February 2013
The Knights Of Camelot series which has already caused a huge controversy with its portrayal of King Arthur and Lancelot as bisexual is now about to upset the homophobic community even more as this double-helping continues to push boundaries.
"These books were both written at the same time and my publishers had originally intended to release the second one later in the year," said Sarah. "However, some of my fans learned about the potential delay and I had this sudden influx of emails begging me to put them both out together."
Initially Mirador Publishing resisted and wanted to hold back the second book, number seven in the series, until the autumn which is traditionally seen as a better time to launch a book. "But when I promised them another volume within six months they relented," Sarah continued.
These tales of King Arthur and his Knights Of Camelot have created trouble for the author from the start, not only for their sexual ambivalence but also the fact that Luddington refuses to kowtow to the mainstream romantic fantasy tropes. She said, "The people who write to me and follow the progress of the stories on Facebook are from all parts of different societies worldwide. Most of Lancelot's fans are not gay or gay activists but they have taken the trouble to write to me because they want to support my work. Their kind words give me the courage to continue my work and tell this story, which is just an adventure story with a hefty dose of romance thrown in – the gay aspect shouldn't matter."
Asked whether the hate campaign directed at her and the homophobic reviews that litter the Amazon U.S. website had affected her writing, Sarah said, "If anything, it just makes me more determined. Of course it's hurtful, I thought we'd moved on as a society. I hope that the homosexual relationships in other fantasy shows like Spartacus help to make something which is neglected by genre writers become more mainstream. Film and literature helps normalise situations for the general public. The more we challenge, the more 'normal' it will become and the less grief people will face in real life."
Never one to take time off, Sarah is also in the process of setting up Fem Writes, an organisation for female authors who push frontiers in erotic literature.
'Lancelot's Curse' and 'The Betrayal of Lancelot' are published by Mirador Publishing and are available from all good bookshops and online stores both as paperback and all popular ebook formats.
Sarah Luddington can be contacted via her website at http://www.theknightsofcamelot.com
Mirador Publishing can be contacted via their website at http://www.miradorpublishing.com