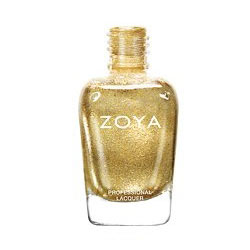 We are here to serve our customers, especially those who are hard working professionals within the beauty industry
(PRWEB) February 27, 2013
eNail Supply the highly successful nail supply online store selling top branded beauty products to professionals and the public are moving their business to even greater levels with a recently announced stock increase.
In recent months, sales of leading brands like their Creative Nail Design range, favourite colors from the Zoya nail polish brand and their Creative Scentsations collection have all been selling out at an amazing rate. As a result, these key brands have been identified as in need of higher stock levels.
While companies around the globe are struggling, eNail Supply are enjoying high sales and healthy business month after month.
CEO of eNail Supply, Mr S Arya spoke about the planned expansion, "We are here to serve our customers, especially those who are hard working professionals within the beauty industry. Popular brands like Creative Nail Design and Creative Sentsations are always selling out as soon as we get new stock in! We don't want our customers to be waiting for their products so we have taken the decision to increase the base stock levels in accordance with demand. Recently we had a rush order from the manufacturers for another consignment of Zoya nail polish because it sold out so quickly. We want eNails Supply to continue to be our customers' favourite nail supply online store."
The management team of eNail Supply are determined that customers should not experience nay delay with their orders. This is particularly vital for their professional customers who make up a very large percentage of their clientele. The stock increase has resulted in the need for more space and further reorganisation of their sales depot too.
By making sure their facilities could cope with the increase in stock levels, the whole operation will continue to run smoothly, the management team reported. While they are now stocking large quantities of the leading brands, they are confident this additional investment in the company will pay huge dividends in the very near future.
As the company gears up for an influx of the brand new Summer ranges, they are looking forward to an increasingly busy time this Spring. Sales figures for the last month indicate their expectations will be met and possibly even surpassed.
Many customers order the newest products and their favourite brands as soon as they see them in stock on the website. And news travels fast it seems. The company also have found that they are receiving many referrals from existing customers who have recommended eNail Supply to friends and colleagues on a regular basis.
About us -
eNail Supply supplies professional and salon-quality beauty products for the hands, feet and nails. It stocks a huge rand of cheap nail polish brands including Creative nail design and Creative Scentsations, the whole range of Essie nail polish and Zoya nail polish, all from the popular nail supply online store and shipped worldwide. eNail Supply provide nail supplies online to licensed nail technician, aesthetician, depilatory professionals and beauty consultants as well as regular shoppers. It offers worldwide delivery and complimentary help and advice from a team of qualified technicians. Detailed information about discounted products can be found on the website.