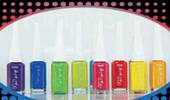 Our monthly sales figures continue to be excellent and I am certain it is because we put so much effort and time into understanding our customers and giving them the exact brands they are looking for
(PRWEB) February 28, 2013
eNail Supply, the well-known beauty retailer has recently used the feedback from their customers from around the globe to make plans for a major product expansion. The company say they have been looking at stock levels of certain brands and monitoring progress. By also recording their customer feedback they have identified areas where expansion is needed.
CEO of eNail Supply, Mr. Sudeep Arya said, "We want to always make sure our customers have the widest choice of their favorite beauty products. Customer Service and the feedback from our customers is vital. Without it, we would not have identified the Artistic Nail Design products as in need of expansion. Our team gathered information from customers who also singled out finger nail decals, Artistic Nail Design soak off color gloss, and Gelish Hand & Nail Honey girl as all brands they wanted to see more of."
The beauty industry is particularly brand led, the management team said. Seasonal fashions, trends and the popularity of certain brands and nail styles all contribute to making certain items of stock particularly popular.
eNail Supply intend to keep their finger right on the pulse of what their customers are looking for so they can always be sure of having plenty of the on-trend colors and brands in stock. They regard this is a vital way of maintaining healthy sales figures month on month.
Mr. Arya went on to say, "Our monthly sales figures continue to be excellent and I am certain it is because we put so much effort and time into understanding our customers and giving them the exact brands they are looking for. Artistic nail design is always a leading favourite with our customers, it appears at the top of sales reports on a regular basis. The other top sellers are the Artistic nail design soak off color gel and the ever popular finger nail decals, which our customers just can't get enough of."
By improving the entire range of Artistic nail design products the company hope to further cement themselves as leading players in the online retail beauty industry. Their success has already seen their international customer base grow steadily and these types of improvements to an already vast product range can only increase their popularity further.
Customers will be spoiled for choice in the coming weeks and eNail Supply are keen to hear what they have to say about the expansion. Their customer advisers will be taking special interest in their feedback, especially with regard to the Artistic Nail Design range and the Gelish hand & nail honey girl.
About us -
eNail Supply supplies professional and salon-quality beauty products for the hands, feet and nails. It stocks a huge range of nail beauty brands including Gelish hand & nail honey girl and Artistic Nail Design products, and a fantastic range of fingernail decals, all from the popular online store and shipped worldwide. eNail Supply provide nail supplies online to licensed nail technician, aesthetician, depilatory professionals and beauty consultants as well as regular shoppers. It offers worldwide delivery and complimentary help and advice from a team of qualified technicians. Detailed information about discounted products can be found on the website.