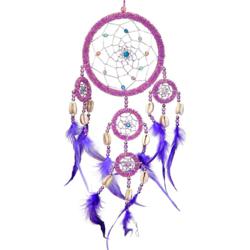 From enchanting dreamcatchers to life enhancing gems and crystals The New Age Source has everything you need to find your sacred space on your journey to fulfillment
Colebrook, NH (PRWEB) February 27, 2013
The New Age Source, premier metaphysical store, announced today that it will give a ten percent discount on all store items to any customer that tweets about the store. The New Age source offers an abundance of new age products online. It is one of the few metaphysical shops to provide a full range of metaphysical supplies online for consumers worldwide.
"We have a lot of great product offerings that we want everyone to take advantage of. The New Age Source produces high quality metaphysical products at prices everyone can afford. From enchanting dreamcatchers to life enhancing gems and crystals The New Age Source has everything you need to find your sacred space on your journey to fulfillment," says The New Age Source Advertising Manager, Crystal Schmith.
Many products found at The New Age Source have exotic symbols and are manufactured with materials that possess metaphysical properties. To enhance knowledge and product appeal, The New Age Source includes information cards that describe the attributes of the symbol and or the metaphysical meaning of the material. The New Age Source's boasts an extensive supply of exotic products for many uses including: metaphysical, new age, Buddhist, Wiccan and Pagan, general gifts, garden centers and much more.
To receive a coupon visit The New Age Source and follow the link on the homepage to share the store on Twitter. Coupon codes are sent via email once tweet is posted.
About The New Age Source:
The New Age Source is a leading retailer of high quality metaphysical products. The New Age Source strives to offer each customer personalized inspiration to assist them on their path to fulfillment. The New Age source offers a variety of spiritual lamps, incenses, crystals, dreamcatchers and much more. For a full list of products and to learn more about The New Age Source please visit http://www.thenewagesource.com