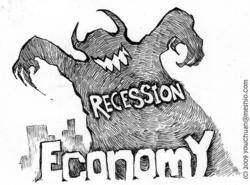 (PRWEB UK) 26 February 2013
On Friday, the ratings agency cut the UK's credit rating for the first time in 40 years reflecting the fact that the UK is still going through a very difficult time. Undoubtedly, the nation will continue to tighten purse strings and give up 'luxuries' such as days out, hobbies and gym membership. Europe's leading supplier of used gym equipment, Gymkit UK aims to provide cheaper alternatives for those that want to maintain an exercise regime without forking out on gym memberships.
Karen Sparkes, Administration Assistant at Gymkit UK and fitness fanatic said "Over the last couple of years I've really had to cut back on luxuries such as expensive brands and I certainly can't afford to join the gym. Fortunately, I have a spare room that I can fit a cross trainer in to. It's not much but it means that I still get some exercise and I don't have to drive anywhere to achieve this". Gymkit Uk has been supplying commercial gym equipment for over 10 years and they are confident that the fitness industry is headed towards cheaper options as people simply won't want to spend £30-£90 on monthly gym subscriptions. Howard Braband founded the company back in 2001 for precisely this reason. He wanted to provide reliable gym equipment to people in their homes at affordable prices.
Gymkit UK has built up a large customer base over the last 10 years and now export to countries all over the world. They've supplied British Olympic and Paralympic Teams, A-List TV Celebs, Pop Stars, Premiership Football Clubs, Large Health Club chains and 5 star award winning hotels as well as the general public on a day-to-day basis. The company is based in Whittlesey, Cambridgeshire and stocks over five and a half thousand items including cross trainers, rowers, treadmills and exercise bikes. The crucial part is that the commercial grade equipment has been designed to withstand hours of usage each day so it will last the consumer many fault-free years. Nonetheless, Gymkit UK has over 20 fully qualified service engineers who are on hand to install and repair equipment if needed. Furthermore, before gym equipment is distributed it is given a full service and commercial clean so although kit is second hand, customers are receiving items that are as good as new. It is also worth mentioning that Gymkit UK are the sole UK distributer for Teeter inversion products which are increasingly popular in the UK at present. Originally from America, Teeter products are designed to aid those with back problems and have a brilliant reputation for doing so.
If you are an individual or business that is looking to purchase gym equipment on a budget then contact Gymkit UK on 01733 205551 or visit their website - Gymkituk.com. Alternatively, their showroom in Whittlesey is open Monday-Friday 8am-6pm.