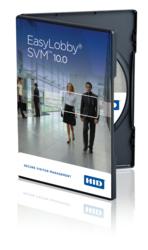 "We are thrilled to be working with HID on this integration and look forward to continuing our relationship and providing our customers with such a sought-after solution," said AMAG Technology, Extended Business Solutions Program Manager, Shae Taylor.
Torrance, CA (PRWEB) February 26, 2013
AMAG Technology, an access control, IP video and intrusion detection (IDS) solution provider, announces that Certified Partner, HID Global®, has certified its EasyLobby® Secure Visitor Management (SVM™) v10 software with AMAG's Symmetry™ v7.0.1 Security Management System, which combines the latest generation of visitor management software with AMAG's newest version of Symmetry access control software. AMAG and HID Global cooperatively tested and certified this integration under AMAG's Extended Business Solutions Program.
"Our customers will find true value in having Symmetry v7.0.1 integrate with HID's EasyLobby Secure Visitor Management software," said AMAG Technology, Extended Business Solutions Program Manager, Shae Taylor. "We are thrilled to be working closely with HID on this integration and look forward to continuing our relationship and providing our customers with such a sought-after solution."
"HID Global is pleased to extend our partnership with AMAG Technology through the integration of our EasyLobby Secure Visitor Management software with their Symmetry software," said Howard Marson, vice president and general manager with EasyLobby, an HID Global business. "In addition, HID's collaboration with AMAG Technology allows them to be a valued EasyLobby SVM software reseller partner."
The Symmetry/EasyLobby integration offers many features:

Automatically populate visitor/cardholder information in Symmetry from the EasyLobby 10 client
Automatic creation of visitor/cardholder credential with pre-defined access code
Automatic enable/disable visitor/cardholder credentials
Options to define multiple customer codes and multiple company assignments
Easy and intuitive user interface for configuration of the integration
Requires DataConnect license
Ability to issue a temporary access card to employees who may have forgotten their ID badge for the day
AMAG Technology is proud to become a reseller of HID Global's EasyLobby Secure Visitor Management software to offer our customers the integrated solution from one company.
The integration software module is a stand-alone software product that can be ordered as a separate option with HID Global's EasyLobby SVM™ software; a corresponding activation key is included upon purchase. To activate the EasyLobby /Symmetry plug-in, simply load the software onto the preferred configured platform (access control system, workstation, or other designated server) and enter the activation code when prompted. For further assistance, a step-by-step instructional guide is included with the software.
The HID Global EasyLobby suite of products provides comprehensive, enterprise-class visitor registration, tracking, reporting and badge printing, as well as web-based pre-registration and employee/contractor time and attendance. For more information about EasyLobby, visit http://www.hidglobal.com.
For information about the Symmetry Security Management System integration with EasyLobby visitor management system contact your Regional Sales Manager, call 310.518.2380 or visit http://www.amag.com. For inquiries about the Symmetry Extended Business Solutions program (EBS) contact solutions(at)amag(dot)com.
About AMAG Technology
AMAG Technology's Symmetry Security Management and Video Solutions can be found in a wide spectrum of markets: government, commercial, education, transportation, healthcare, utilities and banking. Based out of Torrance, California with sales and support located throughout the US, AMAG sells its Symmetry Product Portfolio of access control and network video systems through its Symmetry Authorized Resellers throughout North America. AMAG Technology is part of G4S Technology, a leading manufacturer of scalable, integrated security management systems headquartered in Tewkesbury, Gloucestershire, England. AMAG Technology has been at the leading edge of access control technology for over 40 years.
G4S is the world's leading international security solutions group, which specializes in outsourced business processes in sectors where security and safety risks are considered a strategic threat. G4S is the largest employer quoted on the London Stock Exchange and has a secondary stock exchange listing in Copenhagen. G4S has operations in more than 125 countries and 657,000 employees. For more information on G4S, visit http://www.g4s.com.
###