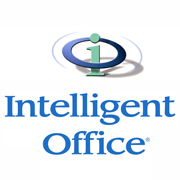 The Teleworker service can work anywhere in the U.S. or abroad, so all you need is an Internet connection...
Miami, Florida (PRWEB) February 27, 2013
Intelligent Office of Miami, a virtual and professionally staffed office concept that provides concierge-style business and back office services, has launched its Teleworker service, a unique hosted Voice Over IP (VoIP) phone service for South Florida businesses.
This innovative service allows businesses to reap the cost savings and benefits of a hosted phone service and take advantage of Intelligent Office's Intelligent Assistants. Intelligent Assistants are local and professionally trained virtual receptionists and assistants who can handle a wide array of administrative services.
Intelligent Office of Miami recognizes that telephone systems and the personnel who answer the phones, are the communication lifeline between a company and its customers. But as technology advances, upgrading phone systems on a consistent basis and maintaining reliable staff can be costly and time consuming. In recent years, hosted VoIP phone services and virtual staffing have become more popular as businesses across the nation continue to maximize their budgets and improve operational efficiencies. Another recent trend has shown that insourcing support staff continues to become more popular, as more customers prefer local customer service that is more effective and understanding of their needs.
Intelligent Office's Teleworker service considers these trends and has married two of its most innovative services to provide tremendous added value for businesses. Some of the Teleworker benefits include no long term lease commitments, no credit checks, no up front costs, a 100% refundable deposit, no monthly telephone utility bill and no need for multiple lines. The Teleworker service plan utilizes the Intelligent Gateway Phone. This phone is a VoIP phone that does not require a landline; it only needs an Internet connection, making this a portable service, with a minimal monthly fee.
A traditional phone system and even a part time administrative staff person or receptionist can cost tens of thousands of dollars annually to maintain. With Teleworker, businesses pay a mere fraction of those costs. Furthermore, you get a state of the art VoIP phone that can be installed wherever you have an internet connection, and you get all the benefits of a full time receptionist without the headaches and cost of paying for an employee.
"Our Teleworker service is well suited for any small business or mobile entrepreneurs looking to avoid the costs of traditional phone systems and support staff," said Allan Sirotkin, Managing Director of Intelligent Office of Miami. "The Teleworker service can work anywhere in the U.S. or abroad, so all you need is an Internet connection and your set. You don't have to worry about costly hardware, contracts, or roaming fees. What's more, our Intelligent Assistants are included in the package so that you can have professionally trained staff handle your calls while you conduct your business' priorities."
Intelligent Office's Gateway Phones are installed for your use in your home office, satellite office or other location of your choice. The phone has a dedicated button so that your Intelligent Assistant can be reached in an instant, incorporating these two Intelligent services. The phone also features caller ID, a speakerphone, date and time display, mute button, speed dialing, conference calling and much more.
For more information about Intelligent Office of Miami's Teleworker service and customizable packages, please contact Richard Rey at (305) 777-1300.