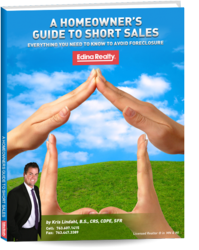 I want the process to be easier and more accessible for everyone.
Bethel, MN (PRWEB) February 26, 2013
Kris Lindahl of Edina Realty released a Bethel, MN contract for deed video explaining the process and its' benefits. Lindahl is one of Edina Realty's premier real estate agents. In addition to the video Lindahl also launched a MN contract for deed website that allows homeowners access to an application after entering their email address.
"I want the process to be easier and more accessible for everyone," Lindahl said, and continued, "The contract for deed process is one of the more popular transactions in this real estate market." Contract for Deed transactions allow a buyer to purchase a home without the bank being involved. Essentially the seller is the bank for a period of time.
A common contract for deed in this market involves a 3-year balloon. This means that at the end of the agreed-upon three years the buyer will get a mortgage loan to pay the seller off. Payoff amount at the end of the three years would be less the original down payment and the monthly payments the buyer was making for the previous 36 months.
Kris Lindahl recently received the Chairman's Award, the highest honor an Edina Realty agent can receive, for excellence in sales, sales volume, and customer service. His expertise has earned him a five-star rating from his clients and the unofficial title of Internet Marketing Specialist.
Call Kris Lindahl now for more information at (763) 607-1415. Visit the MN Contract For Deed Application Website and check out the video series on Youtube.