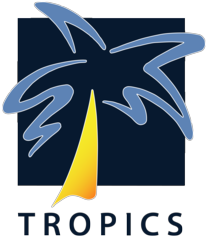 The goal of the webinar is to inform key industry executives on the power of a strong business intelligence environment."
Sarasota, FL (PRWEB) February 27, 2013
Workers' compensation insurance providers have an increasing need to find effective ways to collect, maintain and organize their data to help them make business decisions to achieve company growth and stability. To that end, Tropics Software Technologies is hosting a new webinar, "Business Intelligence in Workers' Compensation" on Wednesday March 6, at 2 p.m. EST.
Geared towards executives in workers' compensation, the 60 minute webinar will focus on the importance of a strong business intelligence model, and how to best access your data for analysis and business decisions. It will be followed by a brief Q&A session led by Tropics Director of Business Development, Paul Alberty.
Who Should Attend?

CIO's and CFO's interested in ways to better understand and analyze their book of business
Underwriting and Claims VP's looking to better understand and manage loss ratios and workflow in your organization
CEO's and COO's interested in leveraging technology to make profitable decisions to top and bottom line revenue
Business intelligence is a hot topic in today's marketplace and many insurers are looking for ways to implement a solution to reap the benefits of having data at their fingertips.
"Every insurer should know how to utilize their data to set educated and attainable business goals, access their data through data cubes to answer those important business questions, and have a way to generate interactive charts, graphs and reports from their business intelligence system," says Alberty. "The goal of the webinar is to inform key industry executives on the power of a strong business intelligence environment."
Anyone interested in attending the webinar is encouraged to RSVP to reserve a spot by registering at http://www.gotropics.com/webinar. Space is limited.
For more information about Tropics Software Technologies Business Intelligence solution, visit the Tropics website at http://www.gotropics.com/bi.
About Tropics Software Technologies:
Tropics Software Technologies is a national software company specializing in workers' compensation systems. They provide integrated, web-enabled policy, claims and billing systems. Tropics offers a comprehensive set of configurable modules, based on a common foundation of automated work and document management, which boosts business efficiency.
For additional information, please contact Nicole Kurz at (888) 925-1234 #4354, by email at nkurz(at)gotropics(dot)com or visit our website at http://www.gotropics.com.