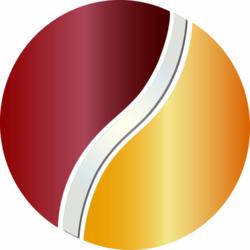 Philadelphia, PA (PRWEB) February 27, 2013
The 5th Annual Continuing Education (CME/CEU) Conference, The Science and Business of Weight Management for the New or Experienced Practitioner, will begin on July 25, 2013, in Philadelphia, PA, and will focus on the operational and treatment skills, techniques, and strategies healthcare professionals need to successfully open a new weight loss facility or enhance a current weight management program.
According to a May 2012 report in the American Journal of Preventive Medicine, about 42% of the United States population will be obese by 2030. The World Health Organization reports that, "Globally, there are more than 1 billion overweight adults, at least 300 million of them clinically obese."
As the obesity epidemic progresses, healthcare professionals should look toward educational forums to learn about the most modern advances in research, treatment, and best business practices to improve the quality of life for individuals who are obese and overweight. In addition to discovering techniques to establish and grow a successful weight loss program, attendees at this year's event can expect to learn addiction treatment strategies to enhance weight loss, approaches to resolve complicated cases, counseling strategies for behavior change, and obesity treatment protocols, including medical weight loss, surgery, and medications. At its core, the Annual Continuing Education Conference pushes for education advancement by providing an opportunity for networking and the exchange of indispensable knowledge.
Featured speakers at this year's conference include: John Foreyt, PhD, John Hernried, MD, FACP, Peter Jones, MD, FACP, Christopher Case, MD, and Christopher Still, DO, FACN, FACP, among others, who will cover a comprehensive agenda of more than 25 vital weight management topics.
For more information about the 5th Annual Continuing Education Conference, The Science and Business of Weight Management for the New or Experienced Practitioner, visit http://www.WeightConference.com, or contact Dannemiller at 800-328-2308.