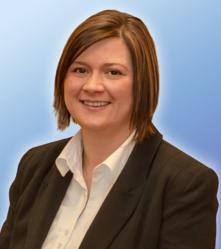 Jennifer is a process person and has experience in applying Lean Process Improvement methods... We are delighed to have her join our team.
Fredericton, New Brunswick (PRWEB) February 27, 2013
Canadian company Remsoft, the leading provider of spatial optimization technology and services, is pleased to welcome Jennifer Landry to the Remsoft team as their Business Analyst in Forestry. As Remsoft continues to expand their solution suite, Landry will play a pivotal role in delivering practical and usable solutions that meet and exceed clients' needs.
"Remsoft is seeing a much higher demand for more operationally focused solutions and we are evolving our technology to deliver these to our clients globally" says Andrea Feunekes, co-CEO of Remsoft. "These solutions require a detailed understanding of workflow and business processes, and how they are unique to each client. Jennifer brings that. She has years of experience in the forest industry - both in the public and private sector. She is a 'process' person and has experience in applying Lean Process Improvement methods in situations like ours. We are delighted to have her join our team and are looking forward to seeing the value add she can bring our clients."
Jennifer joins the Remsoft team with over 10 years' forestry experience with a natural resource management focus. Most recently, she was the Crown Land Silviculture Forester for New Brunswick Canada's Department of Natural Resources, in which she acted as liaison between the province's forest industry, government, stakeholders and the general public in ensuring the province's silviculture programs were delivered in accordance with its Acts and Regulations. Prior to that she held the position of Plantation Forester with UPM-Kymmene in South Africa where she coordinated and conducted studies on the feasibility of establishing new green field forestry plantations in Eastern Africa. She also developed UPM's Eucalyptus sp. forestry practices at their office in Uruguay. She holds a BSc degree in Forestry from the University of New Brunswick in Canada, and a MSc in Forestry from the University of Stellenbosch in South Africa.
"I was first introduced to Remsoft's software during my university education and have used it throughout my career ever since," says Landry. "I am thrilled to be a part of the Remsoft team and am looking forward to working closely with clients, as I will easily relate to their needs because I've been where they are – trying to find the best solution to address forestry-related problems."
About Remsoft
Remsoft provides asset lifecycle optimization solutions that empower executives to maximize the performance and value of their assets. Through advanced analytics, modeling and spatial planning technology, Remsoft simplifies complex, high-variable decisions to fuel long-term sustainability. Hundreds of organizations worldwide utilize Remsoft software to make the most of their resources and assets. For more information, please visit http://www.remsoft.com.
Media Contact
Remsoft
Sandi MacKinnon
+1-506-450-1511
info(at)remsoft(dot)com