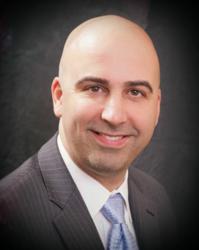 Speaking at the IA Summit is an honor and a privilege. I look forward to adding my expertise to this distinguished group of colleagues.
Red Bank, NJ (PRWEB) February 27, 2013
Steven Trigili, CAMS©, Chief Compliance Officer of Garden State Securities will be a featured speaker at the annual IA Compliance Best Practices Summit Washington, DC on March 11-12, 2013. The topic of his special IA Breakout presentation is "Compliance Issues for the Dually Registered Firm." In this session, he will discuss the challenges faced by firms under the regulatory authority of both the SEC and FINRA. Also to be addressed are the current hot topics driving FINRA exams today and how the Self Regulatory Organization is increasingly coordinating exams with the SEC, and even state regulators.
Mr. Trigili is a seasoned compliance officer with over 20 years of experience in the industry. His primary function as a compliance officer is to identify, assess, advise and report on risks associated with a broker/dealer or investment advisor's compliance program. A recurring speaker at industry conferences year after year, Mr. Trigili's focus is in identifying areas of vulnerability and risk, anti-money laundering procedures, and utilizing technology to improve compliance and internal controls in the financial services sector.
Steve, a Certified Anti-Money Laundering Specialist, comes to GSS after working for years on Wall Street, where he served as CCO of another national independent broker-dealer. His role at GSS offers him the opportunity to implement change on a large scale and keep GSS technologically competitive.
Garden State Securities, Inc. (GSS) is a full service, independent broker/dealer and investment advisor. Founded in 1980, GSS has been providing investment banking, financial advice, and investment solutions to small businesses, corporate executives, and individual investors. GSS is A+ rated by the Better Business Bureau of New Jersey.