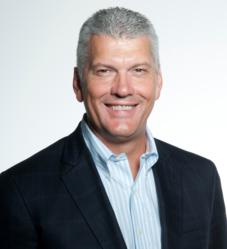 I welcome the opportunity to demonstrate the positive impact nCino's Bank Operating System can have on day to day operations at community banks.
Wilmington, N.C. (PRWEB) February 28, 2013
nCino, LLC, the leader in secure, cloud-based bank operating solutions to the financial services industry, announced that CEO Pierre Naudé and Regional Vice President Mary Ellis Gabriel will be presenting at the American Bankers Association Seminar for Presidents on March 12 in Bonita Springs, Florida. The seminar is an annual event designed to provide creative solutions to leadership challenges for top bank executives.
Naudé and Gabriel's presentation is titled, "Swinging for the Fences: Increasing Productivity and Profitability, Managing Regulations, and Complete Management Transparency." They will highlight the latest industry research and address the many challenges faced by community bank leaders. Gabriel will also provide a demonstration of nCino's flagship Bank Operating System. After implementing the nCino solution, banks have experienced on average; a 19% increase in loan volume, 34% decrease in loan closing time, 17% reduction in operating costs, and 54% reduction in policy exceptions.
"We look forward to speaking at the ABA Seminar for Presidents. We continually enhance our products based on input from customers and feedback from executives in the community bank space," said Pierre Naudé, CEO of nCino. "This Seminar presents another opportunity for dialogue with those executives, and I welcome the opportunity to demonstrate the Bank Operating System and the positive impact it can have on the day to day operations at their banks."
Founded in 1875, the American Bankers Association represents banks of all sizes and charters and is the voice for the nation's $13 trillion banking industry and its 2 million employees.
nCino's Bank Operating System leverages the power and security of the Salesforce.com platform to provide transparency across relationship management, portfolio management and internal policies. Originally developed within a live banking environment, the system organizes and automates data, eliminating the use of spreadsheets and duplicate loan documents. Its reporting and dashboarding features also enable real-time tracking and the built-in covenant tracking and business intelligence features help reduce regulatory compliance costs and policy exceptions.
About nCino
Wilmington, N.C.-based nCino, LLC is the leader in cloud-based bank operating solutions to the financial services industry. Through its flagship Bank Operating System solution, nCino leverages the power of Salesforce.com® to provide small- to mid-sized financial institutions with superior transparency and clarity into their existing loan production pipelines, portfolios and operating efficiencies across all business lines, resulting in increased profitability, productivity gains and regulatory compliance. For more information, visit http://www.ncino.com.
For media and press inquiries email: press(at)ncino.com