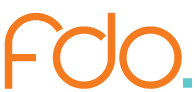 Managing a modern business with eCommerce capabilities can be a busy experience. Both clients and companies need the ability to hold a consistent dialogue with any number of contacts
(PRWEB UK) 27 February 2013
Managing a modern business with eCommerce capabilities can be a busy experience. Both clients and companies need the ability to hold a consistent dialogue with any number of contacts, ranging from providers and team-members to consumers.
E-mails are an effective method of maintaining multiple threads of discussion at once, though often suffer from response times still too slow for many workers. Phone calls provide an immediacy of response, yet require absolute attention on the part of both talkers, with little room for multi-tasking. To tackle these issues, FDO.co.uk are launching a new Instant Messenger based customer support service to their website.
Messenger services allow for much faster response times, though permit the participants to reconsider, research and share media far more conveniently than e-mails. Customers are able to multi-task between their other responsibilities while being assured a representative will be able to keep track of the discussion at all times.
A dedicated team of representatives will be manning the service, accessible on the front page of the FDO website, at all times. Conversations are recorded according the customer's computer details, and will be recorded for easy reference on return visits. On instances when a customer service representative isn't available to be contacted, the service features effective asynchronous messaging. Customers may leave a message to be seen while offline, and will be able to see the response next time they access FDO.co.uk.
FDO's Head of Customer Service was available to comment on their introduction of the new service. "We understand many of our existing and potential clients are extremely busy throughout the day. Providing these individuals with a way to engage in detailed, recorded contact with a team member without taking up their time waiting for a response seems like the best way to keep the lives of our clients as convenient as possible."
Though the online messaging service will be consistently manned, FDO are not contracting their phone and e-mail services. Customers can just as easily leave their e-mail details if they wish to open up a dialogue in that medium, and the team continues to manage queries and questions by phone. Persistent reference numbers on the messaging service will even allow support members to refer to online discussions taking place prior to phone contact.
Operating out of their London headquarters, FDO.co.uk are an established web development and search marketing agency. With the hectic nature of modern commerce and constant need for availability, the company hopes an expanded support team messaging service will allow them to handle customer queries faster, and with greater convenience.