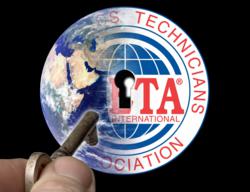 By obtaining an ETA certification, students gain valuable tools to pursue a successful career with prime job opportunities.
Greencastle, IN (PRWEB) February 28, 2013
ETA International encourages strong CTE programs that require collaboration among secondary and postsecondary educational institutions, employers, industry, and other partners. ETA supports the movement to keep CTE students up-to-date with technical research, innovation, and technology and partners with schools and corporations in the effort to increase the nation's competitive workforce advantage through certification.
ETA programs are widely used by individual states to allow verified credits to students in secondary, post-secondary and commercial technical schools. By obtaining an ETA certification, students gain valuable tools to pursue a successful career with prime job opportunities with industry certification in over eighty areas of electronics technology. ETA's Career Resource Center provides free access to employers and job seekers and offers a way to connect electronic professionals with the most in-demand careers available.
Jobs and education received a great deal of attention in the President's recent State of the Union address. He called for the German-style of education, starting pre-kindergarten, and asked for cooperation between schools and corporations to put high school graduates on a track straight into a job. The president's call here is for building high-quality Career and Technical Education programs that focus on meeting the needs of the 21st century economy.
Deputy Secretary of Education Tony Miller said the United States should expand opportunities for secondary school students to participate in dual or concurrent enrollment programs, create challenging work experiences for students through apprenticeships and industry-based training, and ensure that educational content is engaging for students in the fields where they will find jobs available upon graduation.
The Bureau of Labor Statistics recently reported that the hardest jobs to fill are those requiring "middle skills," that is, those jobs that require education beyond a high school diploma but do not necessarily require a bachelor's degree. Middle-skill jobs include occupations, such as electricians and aircraft mechanics. Jobs that previously could be filled by workers with no more than a high school education now require more specialized training—for example, many manufacturing jobs require knowledge and skills in industrial electronics and computing technology.
ETA strives to provide certification programs at all levels—from secondary through advanced degree programs—that maintain challenging academic standards to provide students with industry recognized credentials that are validated and adaptable to future workforce needs.
For the twelfth year in a row, ETA continues to be a proud sponsor of the SkillsUSA National Telecommunications Cabling Championship. ETA is also a member of the American Association of Community Colleges, National Coalition of Advanced Technology Centers, National Certification Commission, National Coalition for Electronics Educators, and National Technical Honor Society and is actively involved with over 100 ETA local student chapters.
Download this press release at – http://www.eta-i.org/pr/ETA_Celebrated_CTE_Month.pdf