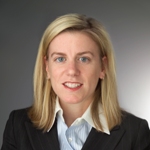 Atlanta, Georgia (PRWEB) February 27, 2013
Habif, Arogeti & Wynne, LLP, the largest Georgia-headquartered tax, accounting and business advisory firm, announced today that Alison Fossyl has been named a partner at the Firm.
Alison is a partner at HA&W's real estate and construction industry practice group, specializing in multi-family and affordable housing. She has a particular expertise in the early stages of development and construction of new deals. She has worked very closely with her clients in the affordable developments to maximize their tax credit allocations and to complete their project and final allocation. As a partner, Alison expands her role as a leader in the Firm's affordable housing initiative, and continues to assist clients in minimizing common state agency roadblocks.
Alison recently assisted a real estate client working on an adaptive reuse of a historical building on the national registry that was awarded preservation tax credits. Alison consulted with her client early in the planning stages to identify the qualified rehab expenditures and to maximize the value of these credits from a financing perspective. She assisted the client in securing a private investor that could utilize the credits and facilitated her clients ability to raise the capital needed to acquire the building and plan the renovation. Her guidance and innovative solutions enabled this client to complete the massive renovation and bring a beautiful historic building back to life.
"Alison's expertise in the affordable housing sector makes her an invaluable asset to HA&W and allows her to mitigate client costs and reduce the stress associated with deal structuring," said Richard Kopelman, CEO and managing partner at HA&W. "Her knowledge of the space enables her clients to complete deals faster, while maximizing their profits."
Alison is actively involved in a number of professional organizations with a focus on the real estate and construction industry, including the Real Estate Investment Advisory Council, Commercial Real Estate Women, Urban Land Institute, Georgia Affordable Housing Coalition and Atlanta Apartment Association.
Alison earned her Bachelor of Science degree in Accounting and Finance from Miami University.
For more information about HA&W, visit http://www.hawcpa.com.
About Habif, Arogeti & Wynne, LLP:
Today, the pace at which work gets done is faster than ever before, and when companies manage that pace by surrounding themselves with the right people, sustainable success happens. That's why the Southeast's most recognizable businesses continue to select Habif, Arogeti &Wynne LLP as their accounting, audit, tax and consulting firm of choice. Companies looking to increase profitability, streamline processes that improve financial reporting, and reduce the time and costs associated with audits, tax planning and compliance choose HA&W. Quicker answers, avoiding unforeseen pitfalls, becoming a better business for the long-run. These are just a few of the benefits clients routinely experience when working with HA&W. Starting up, growing or getting ready to transition? Operating locally, nationally or globally? HA&W meets you there and gets you where you want to be. Be Successful. Reach out to HA&W at http://www.hawcpa.com.