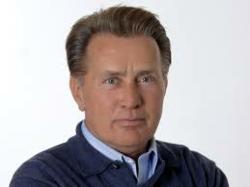 Support from others can offer an additional level of strength for those facing difficult battles with breast cancer.
Hollywood, CA (PRWEB) February 26, 2013
The producers of Breakthroughs with Martin Sheen are announcing today a new report highlighting support groups for patients dealing with breast cancer.
Breakthroughs Martin Sheen PBS is an independently produced television series airing in markets around the country on public television. The program is hosted by the legendary Martin Sheen, who is about to embark on his second half-century in American entertainment in 2013. Mr. Sheen has developed a reputation as one of Hollywood's most respected actors during a career that includes more than 60 film appearances.
Breakthroughs Martin Sheen reviews how communities are coming together, and the community of those battling breast cancer and those who have already won theirs is large. In this new report airing in April, audiences will hear from some of the roughly 200,000 Americans dealing with breast cancer. Their stories of how they are getting support and inspiration from others who have won their battle will underscore the importance of having a strong support system during treatment.
The producers of Breakthroughs Martin Sheen are targeting an April distribution date for the new report. Check local listings for air times on public television and PBS affiliates in individual markets. For more information the producers can be contacted via the official website for the show at breakthroughsptv.com.