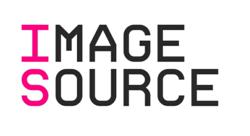 The concepts surrounding business imagery have changed dramatically in recent years
London (PRWEB UK) 28 February 2013
Image Source Monitor, the team responsible for tracking trends in the premium stock photography industry, has completed a study to determine near-future trends in the use of business imagery. Their research has been published in a series of articles on Image Source's photographer resource blog, IMSO, intended to help stock photographers produce the right royalty free images demanded by image buyers.
The concept of 'business' has changed dramatically in recent years, fueled by changing tastes and perceptions. Image Source continuously monitors these changes to anticipate future image-buying trends and, throughout February, has been publishing the findings from their recent research. A selection of business-focused articles has offered photographers art direction, inspiration and guidance.
"With photo shoots costing thousands of dollars, if not tens of thousands of dollars in some cases, it is essential that photographers clearly know what to shoot. Image Source is at the forefront of industry research to ensure that our photographers get the appropriate art direction needed to shoot the great imagery demanded by image buyers," said Anthony Harris, Image Source's Chief Operating Officer.
Business imagery is among the most demanded content in stock photography. However, with changing technologies and social perceptions, business imagery is no longer the mid-30's male in a suit and tie.
Faster travel and improved communications means that even the smallest business can be global, tech-savvy teens can become millionaires and single parents can make a living from their kitchen table.
"It's all about diversity, technology and casual business. Uniforms are a thing of the past and interacting with tech is at the centre of everything we now do," said Ashley Jouhar, Image Source's Group Creative Director.
Image Source will continue to offer insight based on their research throughout March. However, Image Source photographers have already been given access to preliminary findings. The changing perceptions and industry insights are already being reflected in the latest business stock photos (http://www.imagesource.com/categories/business-and-finance) featured on Image Source's website.
About Image Source
Image Source is the world's leading producer of premium royalty free stock imagery, motion and Cross-Media content. Headquartered in London, UK, with a regional office in New York, the company also supplies imagery through over 200 partners worldwide. This strong international sales network enabled the company to win the Queen's Award for Enterprise in 2005. Image Source is currently the only platform in the industry able to showcase matched still images and motion clips displayed side-by-side for any given keyword search result, enabling creative art buyers to fulfil an integrated multimedia campaign brief in one simple purchase path. Search for royalty free high quality stock photos, images, video, footage, clips and Cross-Media content 24/7 at http://www.imagesource.com/.