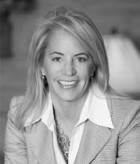 Atlanta, GA (PRWEB) February 27, 2013
Debra Johnston, a prominent real estate agent in the Atlanta market, has rejoined the prestigious Haute Living Real Estate Network. This exclusive circle of leading real estate agents is invited to bring opulent estates and luxury properties to Haute Living readers. Haute Living Magazine will feature Debra as an exclusive Haute Living Real Estate professional.
About Haute Living Real Estate Network
Haute Living Real Estate Network specializes in selecting top real estate professionals, creating the most prominent directory for exclusive listings. The network website is an online destination for all things real estate-related and features daily blog posts providing up-to-date news on affluent markets and real estate developments. Access all of this information and more by visiting http://www.hauteliving.com/hlrn
About Debra Johnston
After a successful career as a corporate executive, Debra Johnston entered the real estate industry with 25 years of sales and marketing experience. In a very short time, she became one of Atlanta's major real estate agents honored among the top 5% of agents in the Atlanta Board of Realtors and conducting the city's 2nd largest sale in 2011. Last year, Debra had a sales volume of over $6M and a listing portfolio in excess of $30M, representing some of Buckhead's most distinguished properties.
Hiring Debra Johnston provides you and your luxury home with the greatest exposure among consumers and the local real estate industry alike. Whether it is featuring your home as the Estate of the Month for her legendary broker open houses or leveraging the powerful marketing arm of the Sotheby's International Realty brand, each and every client is given special consideration and provided a bespoke marketing/buying plan
.
To Learn More: Visit Debra Johnston's Haute Living Real Estate Profile