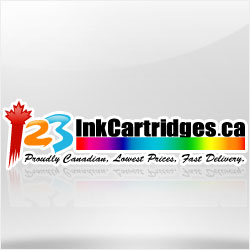 Lachine,QC (PRWEB) February 27, 2013
123inkcartridges.ca is a very well known online store that provides computer and printer related products to their growing customer base. Among their most recent additions to their inventory is the Rikomagic MK802 which is a very small computer that is barely larger than a USB drive. It uses a wireless connection to enable various wireless devices to connect to the internet. By using an HDMI connector it can connect the television set to the internet. The addition of this product demonstrates the company's intentions of providing high quality and useful products to their clientele.
The Rikomagic MK 802 Mini PC uses the most recent version of Google Android. This allows the user to have access to a large selection of apps. Consumers will find that using the Rikomagic Mini PC is like turning the television set into a very large Android tablet. Once the Rikomagic is connected it can be used as a media center which will play HD films, a game console as well as making over a thousand apps available to users. The Rikomagic Mini PC can be controlled by a wireless mouse, keyboard or controller. It can be used for many of the modern internet and computer conveniences consumers enjoy such as checking email, listen to music, download a movie or surf the web.
The online distributer continues to add computer related products to its growing list of available inventory. Consumers can view all of the products at the store's official website: http://123inkcartridges.ca/accessories-product/Cab_MK802III.html where they will find many products and accessories available for purchase. 123inkcartridges.ca continues to expand their inventory with various computer related products to meet the growing needs of their customers.
About 123inkcartridges.ca
The online store 123ikcartridges.ca rapidly became one of the leading online sellers of ink and toner cartridges. It did not take long for the Canadian based company to realize the vast need of consumers to find high quality products at reasonable prices. The company expanded their inventory to make computer related products available to consumers and from there began to also add various accessories and popular gadgets. Their extensive line of products can be viewed on their official site at http://www.123inkcartridges.ca.