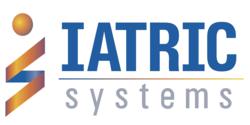 Our commitment to helping hospitals with their IT integration needs began in 1990, and it continues to be our main focus today.
Boxford, MA (PRWEB) February 27, 2013
Iatric Systems, a comprehensive healthcare IT integration company, announced today that two healthcare solutions, PtAccess patient portal and Clinical Document Exchange passed Consolidated-CDA (C-CDA) document testing at the IHE North American Connectathon 2013 that was held Jan. 28 – Feb. 2 in Chicago, Ill. Integration solutions that provide the ability to produce these industry-standard summary documents support Meaningful Use Stage 2 requirements for electronically exchanging clinical and patient data between healthcare systems.
The North American Connectathon is the Health Information Technology (HIT) industry's largest interoperability testing event. This year IHE USA expanded product testing to include HL7's C-CDA, a Meaningful Use Stage 2 required interoperability data standard that includes nine major types of documents based on a consistent framework. These documents provide significant benefits for both caregivers and patients by delivering a summary of the most relevant and timely core health information, including medical history, conditions, medications, and other vital factors.
"Interoperability testing with other healthcare systems at the Connectathon was a fantastic opportunity to demonstrate the type of comprehensive integration that is absolutely core to our mission. In addition, it was a thrill to take part in the type of health information exchange connectivity that is transforming this industry," said Frank Fortner, President of Iatric Systems. "We are pleased that two of our products have been proven to deliver C-CDA documents that will be easily exchanged across a variety of healthcare systems, ultimately improving patient care."
The C-CDA CCD version 1.1 documents delivered by both PtAccess patient portal and Clinical Document Exchange passed IHE validation, verification, and peer exchange testing. PtAccess, the Iatric Systems patient portal, provides patients the ability to interact and communicate with their healthcare providers 24/7 via the Internet, gain access to their health information, track medications, appointments and more. It is currently ONC-ATCB certified for Meaningful Use Stage 1 as an EHR Module for hospitals and eligible providers.
Clinical Document Exchange allows healthcare organizations to send and receive a summary of the pertinent clinical, demographic, and administrative data in real time for a single patient in accessible, readable standard data formats. It is currently ONC-ATCB certified for Meaningful Use Stage 1 as an EHR Module for hospitals.
IHE Connectathons provide a detailed implementation and testing process to enable the adoption of standards-based interoperability by vendors and users of healthcare information systems. First held in 1999, the Connectathon is an annual face-to-face testing event during which more than 3,500 tests are performed between 160 different vendor systems from 101 participating organizations. Testing is performed and validated by the IHE Technical Management Team and secondary peer exchange corroboration.
"Healthcare IT integration companies such as Iatric Systems help make the Connectathon a success," said Joyce Sensmeier, President of the IHE USA. "This year 500 systems engineers from 101 companies engaged in testing at the event. Collectively, we are driving the industry forward and improving quality care with interoperable systems."
"It's an amazing experience to participate in an event that brings together so many vendors in a sales neutral environment," said Steve Walker, Vice President Software Development at Iatric Systems. "We support the Connectathon because progress can only be made in our healthcare system when multiple vendors systems can easily and securely exchange information in industry-standard data formats. Our commitment to helping hospitals with their IT integration needs began in 1990, and it continues to be our main focus today."
Iatric Systems has more than 1,000 customers across the U.S. and Canada. Their extensive experience includes implementing more than 20,000 interfaces with more than 700 different vendor systems. For more information about Iatric Systems integration capabilities, visit http://www.iatric.com.
About Iatric Systems
Iatric Systems helps healthcare providers achieve success by delivering the most comprehensive healthcare IT integration. Our products and services focus on data integration, systems integration, and process integration. This allows providers to leverage existing IT investments to meet the growing demands of Meaningful Use, Health Information Exchange, HIPAA, and other industry requirements. During the past 23 years, Iatric Systems has delivered solutions to more than 1,000 healthcare organizations. For more information, contact info(at)iatric(dot)com or visit http://www.iatric.com.
About IHE USA
IHE USA (http://www.iheusa.org) is a not-for-profit organization established in 2010 that operates as a deployment committee of IHE International®. The mission of IHE USA is to drive adoption of standards-based interoperability to improve patient care through innovation, standards profiling, testing, education and collaboration. IHE USA improves the efficiency and effectiveness of healthcare delivery by supporting the deployment of standards-based electronic health record systems, facilitating the exchange of health information among care providers, both within the enterprise and across care settings, and enabling local, regional and national health information networks in the United States, all in a manner consistent with participation in the activities of IHE International, Inc.
# # #