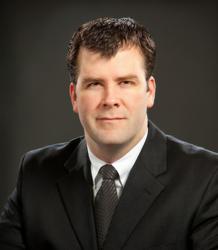 Glen Burnie, MD (PRWEB) February 26, 2013
Rick Quinn, Partner at Maryland-based FDA consulting firm, FDAImports.com, will be presenting at the third annual conference of Affiliated Lawyers of the Americas (ALTA), discussing the intersections of regulatory compliance and business law. The conference will be held from February 28 to March 2, 2013, in Long Beach, California, and is entitled "Cross Border Business in Mexico and the Americas." Mr. Quinn will be discussing the unique opportunities for attorneys representing South American food, drug, cosmetic, supplement and medical device firms looking to export products to the United States. Mr. Quinn's presentation will address the following:

Understanding when transactions implicate FDA, USDA and Customs law
The complementary relationship between regulatory compliance and business law
How regulatory self-consciousness enhances brand value, especially for Importers
Using internal regulatory controls to mitigate risks in business transactions and supply-chain management
FDAImports.com has had extensive experience and partnerships with firms in Latin America and the Caribbean, and Mr. Quinn's expertise with FDA regulation, U.S. Customs, and international business will enable him to provide insight to those who attend. Mr. Quinn's presentation will be held on Saturday, March 2 at 8:30am at the ALTA conference located at the Hilton Long Beach & Executive Meeting Center.
About ALTA
The Affiliated Lawyers of the Americas ("ALTA") is a national and international alliance of preeminent law firms, professionals, and business owners from diverse ethnic and racial backgrounds. ALTA's purpose is to promote the growth and expansion of business opportunities and trade relations throughout North, Central, and South America and the Caribbean through collaborations and partnerships with each other and alliances with major regional, national and international interests.
About FDAImports.com
FDAImports.com is an FDA consulting firm helping U.S. and foreign companies navigate through and meet complex FDA regulations for marketing and importing foods, dietary supplements, drugs, cosmetics and medical devices. Benjamin L. England, Founder and CEO, is a former 17-year veteran of the FDA and served as the Regulatory Counsel to the Associate Commissioner for Regulatory Affairs. Contact: Jon Barnes, (410) 220-2800 or pr(at)fdaimports.com.
###