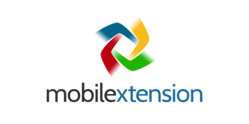 Start your free list!
Toronto, Ontario (PRWEB) February 28, 2013
mobilextension is now available on Windows Phone 8. The app has been custom designed for Windows Phone 8 to take advantage of the platform's features, capabilities and behaviour.
Some of the key features are the List Selector control that you can use to group, display, and scroll through long lists; the Panorama detail page scroll control; and the improved Progress Bar control, thus enabling users to navigate through the tool quickly and easily.
mobilextension, an online tool empowering users with the ability to share data on mobile devices. mobilextension is secure, always up-to-date, and most importantly a convenient way to upload, share and manage your lists.
About mobilextension Inc. (http://www.mobilextension.com)
mobilextension is a cloud based tool designed to improve the accessibility and management of information outside the home and office. It's for everyone who has ever created a list of information and shared it with others. Users ranging from students to business professionals, and family members to team mates, can all find value and enhanced efficiency through mobilextension, regardless of their goal.