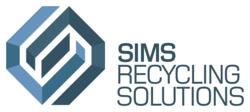 We have partnered with CheckMEND to identify potentially stolen mobile devices and do our part to deter additional thefts of these electronics - Steve Skurnac.
West Chicago, Ill. (PRWEB) February 26, 2013
Sims Recycling Solutions, the global leader in electronics reuse and recycling, today announced it has signed an agreement with CheckMEND, the world's largest source of information about used electronics. Sims can quickly perform the thorough due diligence necessary to assure its customers that the devices the company offers for resale are legitimate by making use of CheckMEND's ability to search multiple databases at once and aggregate the results.
CheckMEND accesses over 150 billion records of property history information from over 30,000 agencies, including data from the FBI and major U.S. wireless carriers. By using a device's unique identifier, such as a serial number, a search can determine whether an electronic device has ever been reported as lost or stolen, is a possible counterfeit, has been subject to any insurance or warranty claims, or is being blocked by a wireless network.
"Last year the Federal Communications Commission reported that 30 to 40 percent of all robberies in major cities involved cell phones, a situation that can expose an individual's confidential personal data. Because we take our responsibility to protect our customers' data security very seriously, we have partnered with CheckMEND to identify potentially stolen mobile devices and do our part to deter additional thefts of these electronics," stated Steve Skurnac, president, Sims Recycling Solutions, Americas. "It gives us tremendous peace of mind knowing we are using the best background reporting service available to avoid contributing to the market for stolen phones. We can accept—and our customers can purchase—these used devices with confidence knowing they are not lost, stolen, or blocked."
Sims has integrated the Check MEND application into its inventory management system, which will initially be used to automatically check cell phones and tablets when they arrive at a Sims facility. Items with negative report results will be flagged and dealt with on a case-by-case basis. Sims can provide prospective customers with a CheckMEND report that verifies a device has been inspected, tested, and checked against CheckMEND's databases.
Sims Recycling Solutions
Sims Recycling Solutions (us.simsrecycling.com) is the global leader in electronics reuse and recycling, offering customers in every business sector comprehensive recycling services out of our 53 owned and operated sites across the globe.
Sims Recycling Solutions – owned by Sims Metal Management, a publicly traded company – has the global reach, expertise and infrastructure necessary to guarantee our customers that their data is secure, their electronic equipment is processed in an environmentally responsible manner, their reputation is protected and their compliance risks are eliminated.
In North America, Sims Recycling Solutions operates 16 sites in Arizona, British Columbia, California, Florida, Illinois, Maryland, Nevada, New Jersey, Ontario, Quebec, Tennessee and Texas.
CheckMEND
CheckMEND is a service provided by Recipero Limited, a privately owned U.K. company, which has specialized since 2001 in the collection of data relating to the history of used consumer electronics. It has grown into the biggest online provider of this type of information to both the trade and the consumer and is currently focused on expanding its operations in the USA.
Cautionary Statements Regarding Forward-Looking Information
This release may contain forward-looking statements, including statements about Sims Metal Management's financial condition, results of operations, earnings outlook and prospects. Forward-looking statements are typically identified by words such as "plan," "believe," "expect," "anticipate," "intend," "outlook," "estimate," "forecast," "project" and other similar words and expressions.
These forward-looking statements involve certain risks and uncertainties. Our ability to predict results or the actual effects of our plans and strategies is subject to inherent uncertainty. Factors that may cause actual results or earnings to differ materially from these forward-looking statements include those discussed and identified in filings we make with the Australian Securities Exchange and the United States Securities and Exchange Commission ("SEC"), including the risk factors described in the Company's Annual Report on Form 20-F, which we filed with the SEC on 12 October 2012.
Because these forward-looking statements are subject to assumptions and uncertainties, actual results may differ materially from those expressed or implied by these forward-looking statements. You are cautioned not to place undue reliance on these statements, which speak only as of the date of this release.
All subsequent written and oral forward-looking statements concerning the matters addressed in this release and attributable to us or any person acting on our behalf are expressly qualified in their entirety by the cautionary statements contained or referred to in this release. Except to the extent required by applicable law or regulation, we undertake no obligation to update these forward-looking statements to reflect events or circumstances after the date of this release.
All references to currencies, unless otherwise stated, reflect measures in Australian dollars.