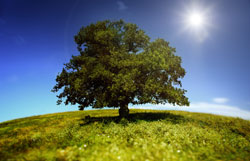 Euless, TX (PRWEB) February 28, 2013
Dalworth Dr. Energy Saver has joined the Dr. Energy Saver network, the nation's leading network of home energy performance contractors. As a certified dealer, they are dedicated to improving the comfort of their customers' homes while cutting energy costs.
Dalworth Dr. Energy Saver is the sister company to Dalworth Restoration, a trusted name in fire and water damage restoration. Owner Shane Hobbs has more than 25 years of experience in the industry and has led the company to become one of the largest family-owned and operated businesses in the area.
As the locally trusted energy saving company, they use a whole-house systems approach to detect and resolve energy issues. This approach helps the homeowner to understand how each system in their home affects every other system; for example, leaky ductwork might impact the efficiency of your heating and cooling system and a lack of air sealing will affect the efficiency of your insulation.
Dalworth Dr. Energy Saver uses a home energy assessment to evaluate how energy is being used and misused. They then provide the homeowner with a comprehensive energy profile, which suggests improvements that will help achieve maximum energy efficiency. Their services include home insulation for attics, walls, basements, crawl spaces, and garages; duct cleaning, sealing, and repair; air sealing; crawl space encapsulation; and more.
As a member of the Dr. Energy Saver network, the team at Dalworth Dr. Energy Saver receives ongoing training and certification in the latest technologies and science of home energy performance at corporate headquarters in Seymour, Connecticut. This enables Dalworth to offer their customers industry-leading products and solutions for saving energy and lowering utility costs.
Dalworth Dr. Energy Saver covers the greater Dallas Metroplex area including Fort Worth, Dallas, Southlake, Carrollton, Richardson, Arlington and all surrounding communities.
Homeowners and business owners can visit Dalworth Dr. Energy Saver at the upcoming Dallas Texas Home & Garden Show March 1st to 3rd at Dallas Market Hall.