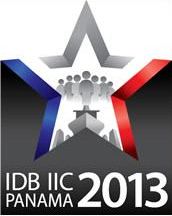 Washington, DC (PRWEB) February 26, 2013
The Inter-American Development Bank (IDB) will hold its Annual Meeting in Panama City, Panama, March 14–17, bringing top economic leaders from its 48 member countries to discuss economic challenges facing Latin America and the Caribbean, plus a wide range of other issues, from biodiversity and broadband availability to logistics and infrastructure needs.
Around 3,000 representatives of other multilateral financial institutions, development agencies, commercial banks, companies and civil society organizations will also attend the gathering. The event marks the 54th annual meeting of the IDB's Board of Governors, the Bank's top decision-making body made up mainly of finance ministers and central bank presidents, including Mexican Finance Minister Luis Videgaray and Brazilian Planning Minister Miriam Belchior.
Reports to be issued include the IDB's annual macroeconomic assessment, the Development Effectiveness Overview, the Annual Report, and the Sustainability Report.