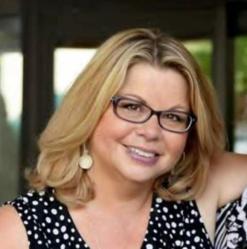 I teach women how to find their wisdom within and align with their personal integrity to create wealth in all areas of their lives
(PRWEB) February 28, 2013
Executive coach, author and keynote speaker Victoria Trabosh has been selected to participate in the Business Success Summit March 4-15, lending her expertise and wisdom with her presentation Women, Wisdom and *W.E.A.L.T.H.— The Time is Now. Victoria will deliver her presentation at the online free event Business Success Summit March 6, 2013. Registration is free at http://www.helpmoreclients.com
Vicky Trabosh was chosen as an expert for the Business Success Summit for her expertise as a successful executive business coach, worldwide speaker, ability to inspire people to transform their lives through their own wisdom. W.E.A.L.T.H is Victoria's acronym for "When Every Asset Leads To Harmony."
The Business Success Summit consists of a series of tele-classes encompassing nine steps that will help participants learn strategies for success. Each week a new topic is introduced by one of the successful women business experts and leaders providing worksheets, tools and support for participants. The chosen experts and leaders in their fields share strategies for creating increased income, teaching business specialty and branding, and strategies to increase customer database and retention. Business Success Summit creator Kaya Singer has brought together a group of nine extraordinary women to share their personal business expertise.
Vicky is a sought after worldwide speaker who has a reputation for transforming her audience and motivating people to become their best in all areas of their lives. Victoria has manifested this in her personal and business life as an author of Dead Rita's Wisdom: Simple Words to Help You Live an Extraordinary Life, and as co-founder and president of the Itafari Foundation, a nonprofit serving the victims and survivors of the genocide in Rwanda. For more information about Victoria Trabosh contact Diane Dennis at info(at)inspiredmc(dot)com.
About Victoria Trabosh
Victoria is an executive coach with over 35 years of corporate and entrepreneurial experience. Her expertise is coaching senior executives, and entrepreneurs where she specializes in leadership and communication.
She is a multi-media personality as radio host for Smart Woman Talk on the CTR radio network; a columnist for Choice Magazine and a popular guest on ABC affiliate AM Northwest TV. Victoria is a sought after speaker worldwide for her knowledge, wisdom and transforming talks.
Vicky is the author of Dead Rita's Wisdom – simple words to help you live an extraordinary life, (Wisdom Beneath My Wings, 2011). This book is short, humorous with profound messages leaving the reader in a thoughtful place to interpret the book's wisdom and think about their own wisdom. Victoria is leading and forming Wisdom Circles where the wisdom of one can benefit the beliefs of many.
Victoria is the co-founder and president of Itafari Foundation, a nonprofit organization assisting the survivors of the 1994 Rwanda genocide. The Itafari foundation has raised over $700K since 2005 and works specifically in the areas of micro-finance, education, child sponsorship, raising goats, and importing the world-class baskets and jewelry from Rwanda. In 2006 she had the honor of speaking at the United Nations in New York City.