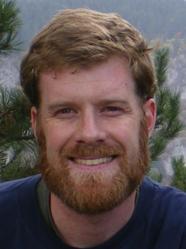 Two Seasons in the Bubble provides a wonderful story of the comedy, frustrations and triumphs of living and teaching in Post-Stalinist Bulgaria.
Sarasota, FL (PRWEB) February 28, 2013
"Two Seasons in the Bubble: Living and Coaching Basketball in Bulgaria" has gotten great early reviews and moved to the top 100 in the Kindle Store in its category of nonfiction books about basketball. It is available everywhere as a paperback or Kindle at amazon.com
"The stories of the basketball games will give readers the up and down emotional ride that is indicative of a great sports writer," writes Griffin. Four other reviewers made a similar statement.
"I think anybody who has coached a high school basketball team will enjoy this book," writes Michael Branch. Six reviewers made a similar statement.
"I like a book that teaches me something about life, about myself, about the best of who we can be," writes Gail O'Neal, with four other reviewers making a similar statement.
"Two Seasons in the Bubble" published by Granny Apple Publishing, is Andrew Jones' first-person account of teaching and coaching basketball in Bulgaria. His adventures are recounted with humor and pathos and masterfully interwoven with facts and observations about the history and culture of this mysterious country.
In a land where shaking your head means yes and nodding your head means no, coaching basketball becomes the most foreign of all his experiences. Coaching a Bulgarian team with little basketball experience in a struggling, undisciplined country slowly moving its way from the old Soviet block world to the 21st century puts Jones in the path of snarling stray dogs, imposing, cage-like basketball gyms and chain-smoking referees. On a school campus that was run by the Bulgarian version of the KGB during the Cold War, Jones coaches basketball players and teaches students who see this school as a ticket out of the country. Two Seasons covers the unforgettable basketball journey underneath an inflatable bubble-domed roof in Bulgaria where hoop dreams stake on an entirely new meaning.
Andy Jones is in his 11th year as high school basketball coach and English teacher at Hinsdale Central High School in Hinsdale, Illinois. He has lived in many places, from Michigan to Toronto to Chicago to Champaign to Minneapolis to Southern California, back to Chicago, then off to Bulgaria and Ecuador for two years each. He lives in Chicago with his wife, Erin. They enjoy traveling and running long distance races.
For more information or to schedule an interview with the author, contact publisher Granny Apple Publishing.