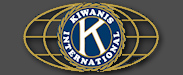 We are honored and delighted to be a part of the annual auction - supporing a great organization that works to better the community we live and work in - Marcus Dusenbury
Snohomish, WA (PRWEB) February 27, 2013
The Kiwanis Club of Snohomish Charitable Foundation is holding their 31st Annual Auction on March 16, 2013 at Hidden Meadows, on Springhetti Road in Snohomish.
The Snohomish Kiwanis was chartered in 1954 and is proud of 57 years giving both financial and service support to the local community. About 45 members strong, they contribute nearly $50,000 and 1,200-1,400 hours of service time annually. Through their Club and Foundation most of their energy is directed to serving the needs of youth. The largest beneficiaries of these efforts being the Boys and Girls Club of Snohomish, school scholarship programs and infant needs at the local food bank. Support is also given to entities such as Scouting, Children's Hospital, Future Problem Solvers and Campfire Girls. Snohomish Kiwanis also direct funds to the Snohomish Senior Center, Providence Hospice, Samaritan Family Counseling, MS, MD and CF programs. They also were major contributors in assisting the building of the Everett Olsen Youth Center and the Snohomish Senior Center.
Viridian Tax And Accounting is proud to be one of the many local businesses supporting the auction.