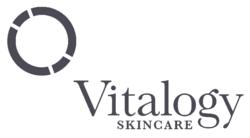 "Not only did we elevate their brand look and feel and overhaul their website, we helped them define their brand with a spot-on differentiator 'For life, and the life of your skin.'"
Austin, Texas (PRWEB) February 27, 2013
Along with a bold new color palette and revamped site architecture, 97 Degrees West increased site functionality and information accessibility, updated the overall look and feel, developed new messaging and content, and incorporated extensive community-focused resources. This robust web development effort has created a cohesive site that speaks to the Vitalogy brand and mission – a dedication to "your life and the life of your skin."
"As a rapidly growing dermatology clinic and medical spa, we needed a center, or marketing hub, for our online presence," says Kim Burk, Marketing Manager at Vitalogy. "Creating our website with 97 Degrees West has rebranded Vitalogy Skincare as a leader in dermatology media, education and resources, not only for our patients but for the general public. Our website is now an engaged online community stemming from the visual creativity of 97 Degrees West. Success!"
Founded in 2007 by Dr. Eric Adelman, D.O., Vitalogy Skincare is a full-service dermatology practice specializing in Mohs Micrographic Surgery, medical dermatology, cosmetic dermatology and clinical medical spa procedures. Now, with its refreshed online image and expanded site technology, Vitalogy Skincare is using this dynamic communications tool to further its mission of skincare education and skin cancer prevention.
"I'm very proud of the work our team created and produced for Vitalogy," says Vera Fischer, President of 97 Degrees West. "Not only did we elevate their brand look and feel and overhaul their website, we helped them define their brand with a spot-on differentiator 'For life, and the life of your skin.'"
About 97º West
Proudly based in Austin, Texas, 97 Degrees West is a fiercely independent agency, not only in ownership structure but, more importantly, from the conventional wisdom and practices of the marketing industry. They have depth and expertise in all the traditional areas -- interactive, account service, strategic planning and creative execution -- yet don't confine themselves to these boxes. The agency's strengths lie in its ability to identify a company's core values and develop clear, precise branding and positioning that have a creative voice and speak to the truth of the brand. 97 Degrees West is a HUB certified agency.